Violent robbers hit Brooklyn smoke shop
NEW YORK - A Brooklyn smoke shop worker was beaten and robbed.
The NYPD says it happened at Hubble Bubble on Ave. P in the Gravesend section of the borough.
Two men went into the store at around 11 a.m. last Thursday.  One of the robbers grabbed a hammer and threatened employees while demanding CBD products.
The pair then started to repeatedly punch a 30-year-old man who worked in the store in the face and body.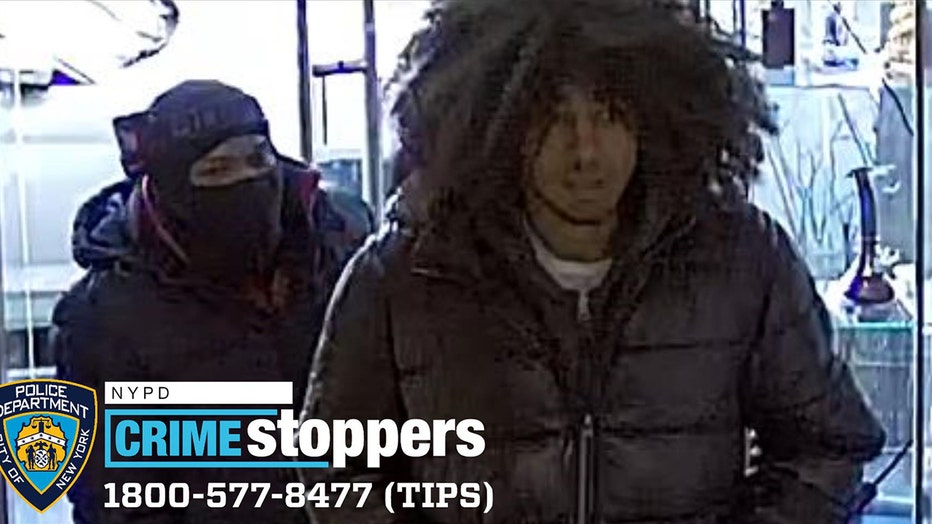 Two men beat a Brooklyn smoke shop worker during a robbery.
They grabbed around $150 and stole CBD products valued at approximately $800.  They took off on a blue scooter.
The victim suffered pain and bruising and EMS took him to Coney Island Hospital in stable condition.
The New York City Police Department released a video of the incident in hopes that someone would help identify the robbers.