Trial for Trump Organization, CFO set for October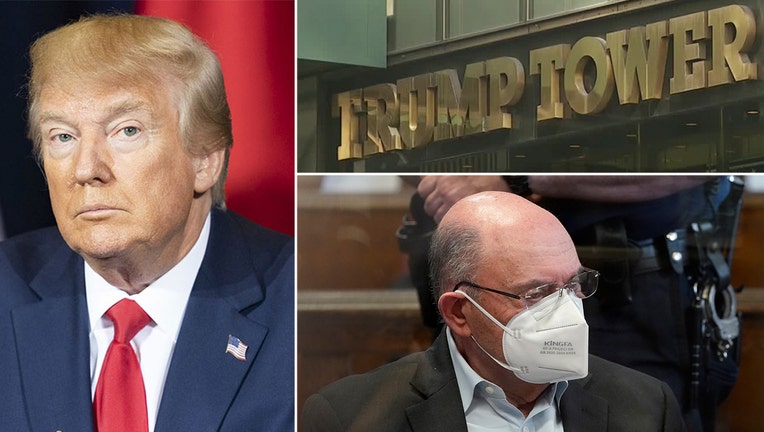 article
NEW YORK - A New York judge ordered Friday that former President Donald Trump's company and its longtime finance chief stand trial in the fall on tax fraud charges stemming from a long-running criminal investigation into Trump's business practices.
Manhattan Judge Juan Manuel Merchan scheduled jury selection for Oct. 24 in the case, which involves allegations the Trump Organization gave CFO Allen Weisselberg more than $1.7 million in off-the-books compensation, including rent, car payments and school tuition.
Lawyers at a hearing Friday suggested the trial could last several months.
After a far-reaching investigation spanning two years, a grand jury in New York indicted the Trump Organization and its longtime chief financial officer In July 2021 in connection with a "sweeping and audacious" tax fraud scheme, prosecutors announced on Thursday.
In a statement, former President Donald Trump, who is not charged in the case, branded the prosecution a "political Witch Hunt by the Radical Left Democrats."
Manhattan's District Attorney and New York Attorney General Letitia James, both Democrats, have spent years on investigations into the former president's business.
The investigation began after Trump's former lawyer and fixer Michael Cohen testified before  Congress in 2019 that Trump inflated his own assets to an insurance company. He suggested to Rep. Alexandria Ocasio-Cortez that someone should look into the president's tax returns and other financial documents at the Trump Organization.
Prosecutors have been scrutinizing Trump's tax records, subpoenaing documents, and interviewing witnesses, including Trump insiders and company executives.
Earlier this year, a grand jury was empaneled to weigh the evidence. James said she assigned two of her lawyers to work with Vance on the criminal probe while her office would continue a civil investigation of Trump.
Prosecutors accused Weisselberg, 73, of receiving more than $1.7 million in off-the-books compensation, including apartment rent, car payments, and school tuition, according to the indictment.
The Associated Press contributed to this report.