Suspect injured after police-involved shooting in the Bronx
NEW YORK - A suspect was shot by NYPD officers after an incident in the Bronx on Sunday afternoon.
The shooting happened at around 2:20 p.m. near 153rd Street and Grand Concourse.
According to police, a 63-year-old woman was assaulted by an unknown male. The woman approached police officers at the Mott Haven Campus School to report what happened to her, and five officers attempted to catch the suspect. 
The suspect refused to stop and displayed a firearm and pointed it at a passerby. Officers gave repeated orders to drop the gun, but the man continued to refuse.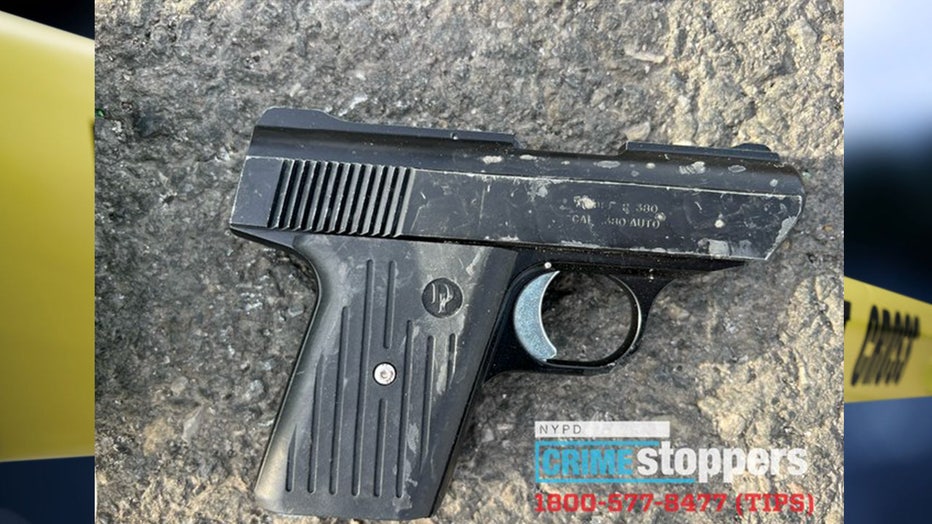 The gun police say a suspect in the Bronx was holding that led to an officer-involved shooting on February 5. (Credit: NYPD)
Police say the 49-year-old man then put the gun to his own head before turning on the officers. The officers then fired, striking the suspect multiple times.
The suspect is currently hospitalized in critical condition. The elderly woman was also taken to the hospital. Her condition is unknown.