Happy hour finally ends for retiring Sardi's bartender
MANHATTAN - After 55 years, Friday is the final shift for a beloved bartender who is retiring from Sardi's, the iconic Broadway hotspot known for catering to the stars. 
Sardi's on 44th has been the center of Broadway's upper class. And for 55 of its 100 years, bartender Joe Petrsoric, 78, has been its beating heart. Here the gin martinis are stirred, never shaken by Petrsoric, who arrived from Croatia in 1968. 
He spoke very little English but moved from the back of the house to its nucleus, where he was making martinis for the stars of the 70's and 80's, like Richard Burton who came in three times a week, sometimes with his wife Elizabeth Taylor and their posse of famous friends.  
"My favorite actually was Jack Lemmon," Petrsoric said.  
Petrsoric says in the heyday, Sardis is where everyone came before and after shows, all of them wanting a cocktail quickly. Petrsoric learned to pour fast, serving as many as 1,500 guests a day.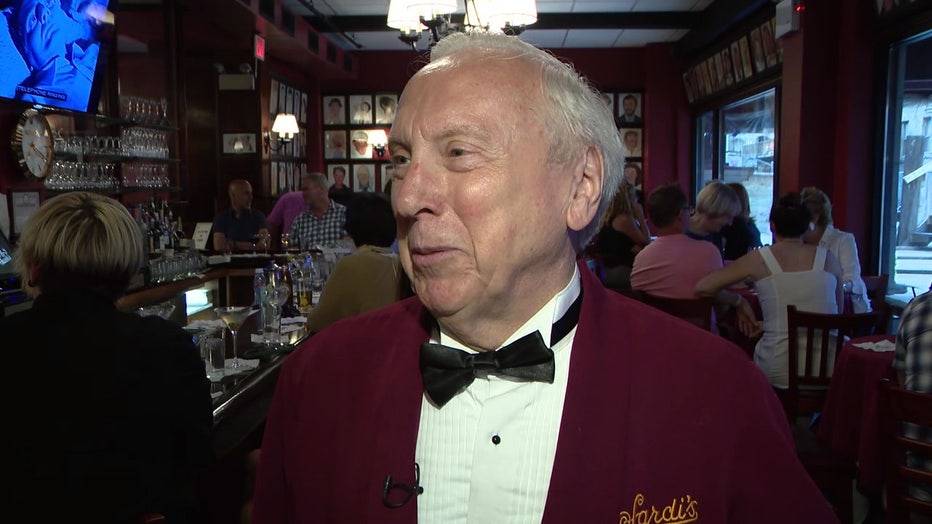 But after five decades of stirring, serving and smiling with luminaries and locals alike, Petrsoric is finally retiring and his fans who've become like family, are sad to see him go.  
"After so many years, it's time to go," he offered. 
"I've been coming here for probably 30 years, and Joe has been the guy," said one patron.  
"He is history of this world that we love," said Michael Riedel, a New York City on-air personality. "This man has seen every Broadway show that has come here for 50 years, he served every Broadway star, every Broadway chorus person. He does not treat the stars any differently than he treats the kids." 
"I was always happy," Petrsoric said. "People say, do you have happy hours? Yeah, we do, happy from beginning to the end."
For his retirement, Petrsoric said plans to head back to his homeland of Croatia with his girlfriend and enjoy some rest and relaxation – and pour a martini or two for himself.