When it comes to your health, that BLT might not be A-OK
NEW YORK - If you're hungry and you're caught in the shuffle, chances are you're going to stop and grab yourself a sandwich. But chances are it's not the best thing for your health.
"Twice a week, I'd say, I eat a sandwich," said Lenny, a customer at the Hungry Hero on the Upper East Side.
He's one of hundreds that drop by to grab his usual, a turkey with cheese.
"Probably like 300 to 400 sandwiches a week, about," shared George Pettas, the manager of Hungry Hero.
The hundreds of sandwiches could mean bad news for your health if George and the staff there weren't as health conscious.
"Because it has mayonnaise, I would switch out the mayonnaise for something healthier, like a pesto or olive oil. And then instead of cheese I would put avocado," Pettas shared.
RELATED: New Chick-fil-A cauliflower sandwich sparks debate on TikTok
"Sandwiches are not all created equally," said Lisa Moskovitz, a dietician, and author of The Core 3 Healthy Eating Plan.
She says he's got the right idea: It's the content that counts.
"The type of bread that you're eating, the type of meat or protein you're putting in there. If there's any fiber in there," Moskovitz continued. "Sandwiches that have very little to no vegetables or even fruit – because sometimes fruit can go into sandwiches – the type of bread that you're eating, the meat or protein you're putting in there, if there's any fiber in there."
"We do offer the healthier side of it, if you go with a turkey sandwich rather than having a sliced turkey, we cook our own turkey breast and we put our own seasoning, so it's not processed," Pettas explained.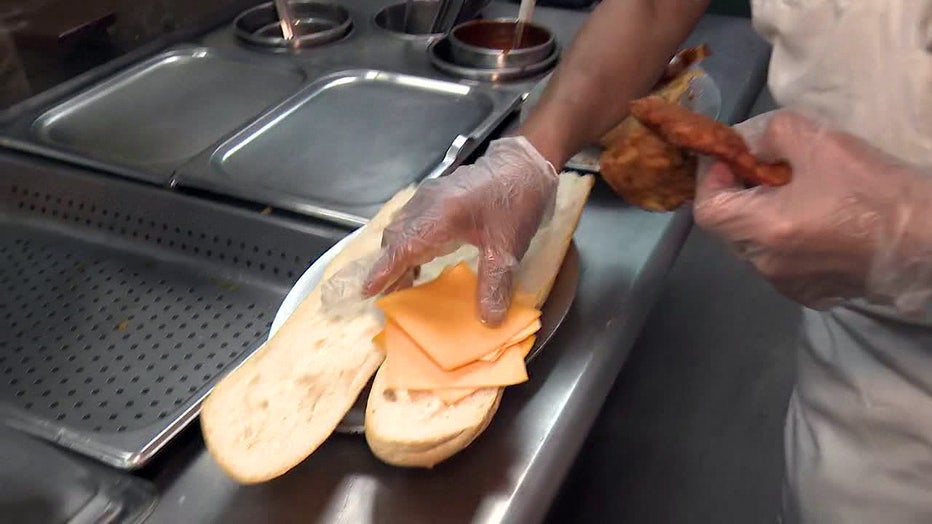 It's no surprise for customers that the wrong sandwich every day could come with its consequences. But Lenny's order a couple of times of week comes with less worry.
"Everybody's gotta eat," he said. "It's quick, wrapped, ready to go."
If you can't curve your craving, nutritionists suggest you just try and consider the healthiest option.