Sally Field to receive SAG lifetime achievement award: How she got her big break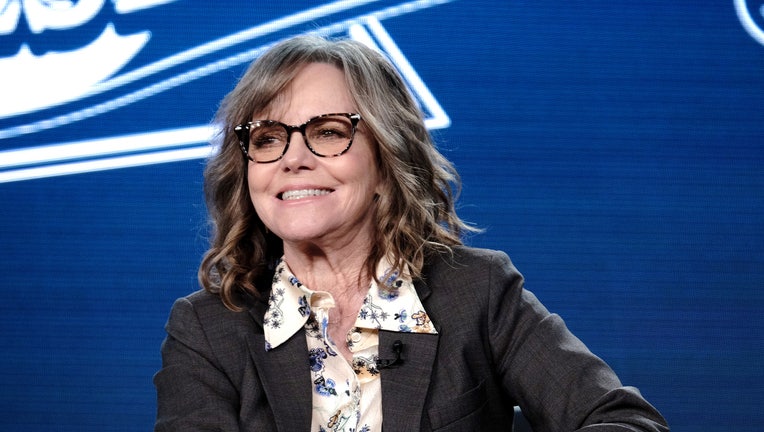 article
Oscar-winning actress Sally Field's career has spanned nearly 60 years, from the time she started playing the precocious teenager Gidget on TV to her new comedy "80 for Brady."
On Sunday, the 76-year-old will receive a lifetime achievement award from the Screen Actors Guild.
"She has an enduring career because she is authentic in her performance and always projects likability and humanity — she just connects," SAG-AFTRA president Fran Drescher said in a statement. "That's part of why she has sustained her massive fandom and incredibly rich and layered career. Sally is a massive star with a working actor's ethos — just keep doing the work, being as good as you can. Every stage of an actor's life brings different opportunities, and you just need to keep working. Sally does not stop and we hope she never does." 
Here is a look back at the actress's prolific body of work.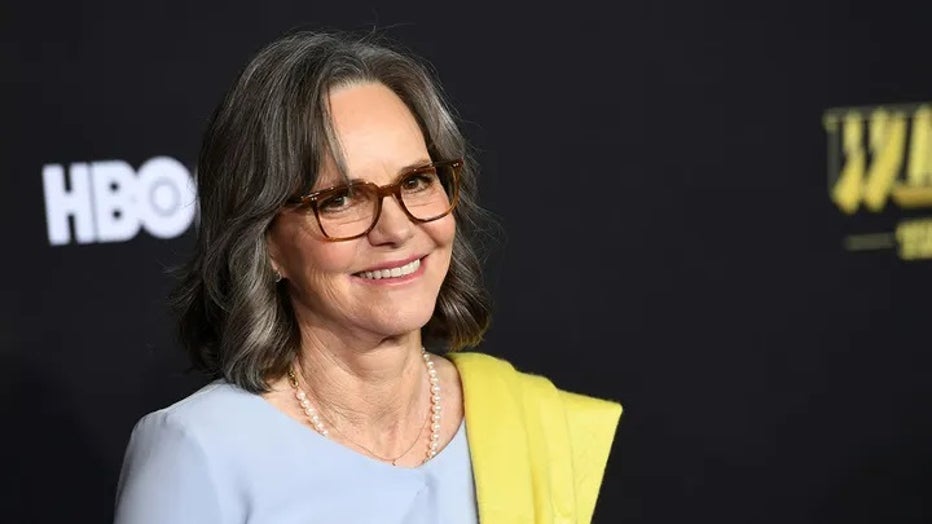 Sally Field's TV and movie career has spanned seven decades. (JC Olivera/WireImage)
"Gidget" 
Field donned pigtails and a bikini as an 18-year-old when she played spunky teen Gidget in the 1965 comedy series of the same name about a Southern California girl who loves the beach and boys. It was her first big role. 
In 2008, Field told Oprah Winfrey she landed the role after a casting director who saw her at an acting workshop asked her to come in for an audition. 
"The waiting room was filled with girls who looked like movie stars," she said of her "Gidget" audition. "They all had professional headshots; the only pictures I had were wallet photos of me with my friends. At my screen test, I walked in and said, 'Which one is the camera?' The crew members were like, 'Oh, boy.' But the casting director said, 'You're it.' God was looking out for me. He thought he'd throw me in the ocean and see if I could swim." 
Field called playing the lead in the one-season comedy "bliss."
"I was in heaven, learning as much as I could learn," she told Winfrey. "I loved, loved, loved every minute of it. On the show, Don Porter, who played my father, was this sweet, loving, gentle, generous man you wished was your father."
TOM BRADY RESPONDS TO ROB GRONKOWSKI'S SUGGESTION THAT HE DATE SALLY FIELD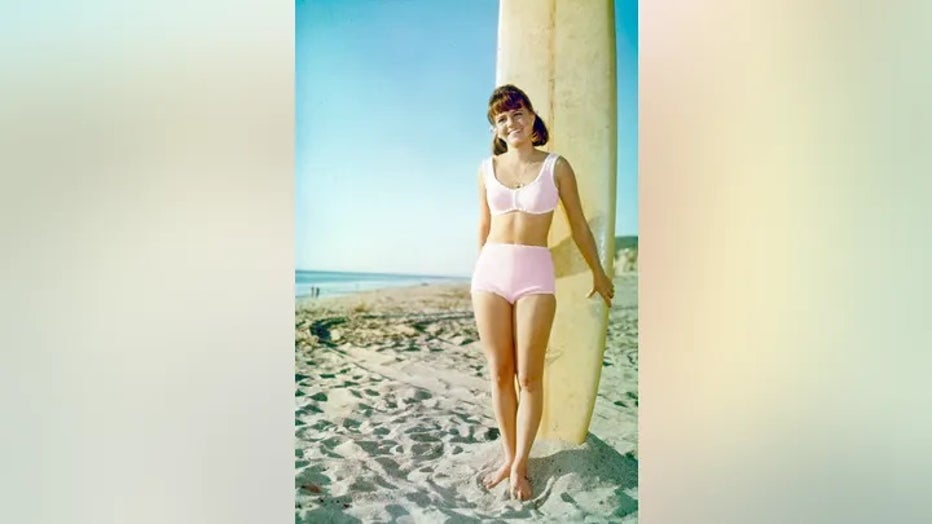 Field landed her first starring role on "Gidget" in 1965. (ABC Photo Archives/Disney General Entertainment Content via Getty Images)
"The Flying Nun" 
In 1967, Field moved on to another sitcom, "The Flying Nun," portraying Sister Bertrille, a do-gooder who wasn't afraid to help people by way of her aerodynamic cornette. 
The actress, however, told Winfrey she never wanted the role. "I didn't want to do it. I was trying to figure out who I was, but I knew who I wasn't: a flying nun," she said. "I was almost 19, and my sexuality needed to be explored. So, I said no, which I thought was incredibly brave."
Field said her stepfather talked her into accepting the part because he said if she didn't take it, she might never work again. 
The actress said she took the job out of "fear" and it turned into "three long, hard years" and the show became a huge joke. "I felt denigrated as a person," she admitted.
In 2017, Field told the Guardian that she felt she had to "claw" her way out of being typecast as a sitcom star. 
"I started so young and was sucked up in television and then it took a long time to get out of television," she said. "Films didn't want anything to do with television. They weren't making any movies with anybody other than models." 
WHY SALLY FIELD WAS IMPRESSED WITH 'BIG BANG THEORY' STAR JIM PARSONS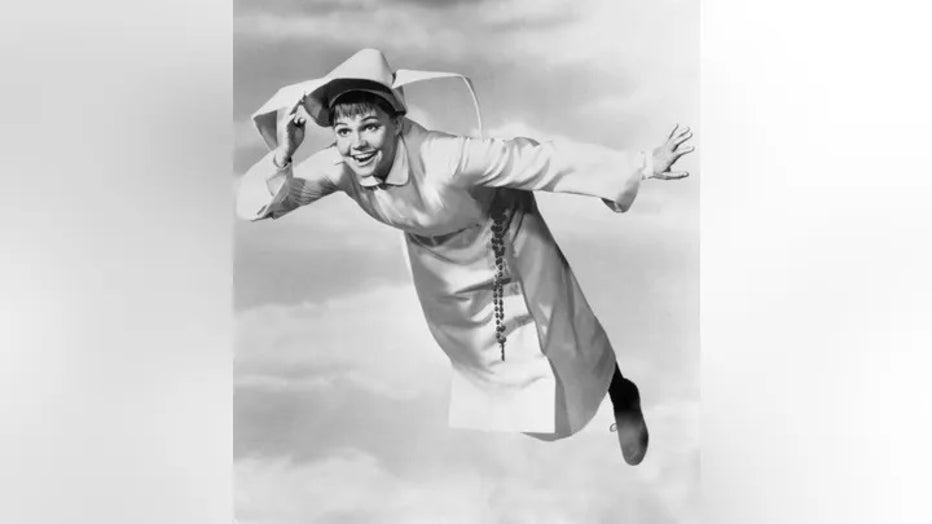 Field said she never wanted to take the role of Sister Bertrille on "The Flying Nun." (Getty)
"Sybil" and transition into movies 
As she approached her 30s, Field said she began her "transition into film." 
She earned a part in 1976's "Stay Hungry" in which she played what she called a "nymphomaniac" and did her first nude scene. 
That same year, she was cast as the lead in the miniseries "Sybil," in which she played a woman with multiple personality disorder. Field told Bustle that no one wanted her for the part.
"I knew full well no one wanted me in the room," Field said, adding, "I knew I had to be so good that they couldn't turn away." She won her first Emmy Award for the role. 
"Sybil" led to her being cast as Carrie in "Smokey and the Bandit," she said, for which Burt Reynolds called her personally. 
"There was no script; in the end, we made up half the movie," Field told Winfrey. She starred with Reynolds, whom she dated for three years.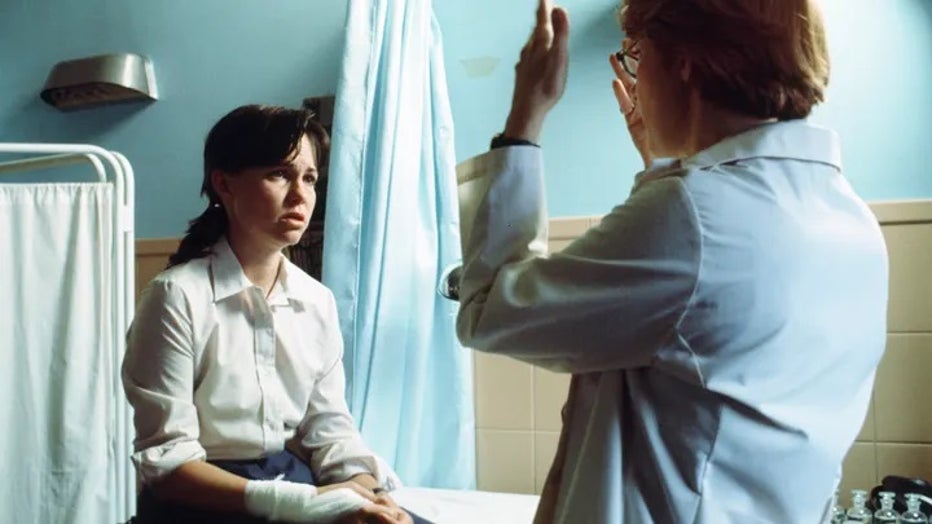 In "Sybil," Sally Field played a woman with multiple personality disorder. (NBCU Photo Bank/NBCUniversal via Getty Images)
"Norma Rae" and "Places in the Heart" 
In 1980, Field won her first Academy Award for her role as the titular character in "Norma Rae" about a factory employee who unionizes the cotton mill where she works. 
Five years later, she won her second Oscar for the historical drama "Places in the Heart" and gave one of the most quoted (or misquoted) acceptance speeches in the show's history, saying, "You like me!" 
CLICK HERE TO SIGN UP FOR THE ENTERTAINMENT NEWSLETTER
"This means so much more to me this time," she said in her speech. "I think the first time I hardly felt it because it was all so new."
In the speech, Field admitted that she hadn't had an "orthodox" career and wanted "more than anything" to have the respect of the film community. "The first time I didn't feel it, but this time I feel it. And I can't deny the fact that you like me, right now, you like me," she said.
Field gave her infamous "You like me!" acceptance speech at the 1985 Academy Awards for her role in "Places in the Heart." (ABC Photo Archives/Disney General Entertainment Content via Getty Images)
"Steel Magnolias," "Mrs. Doubtfire," "Forrest Gump" and beyond 
Through the rest of the '80s and '90s, Field, now an established two-time Oscar winner, continued to take on a variety of roles in films, including "Steel Magnolias," in which she played a mother who loses her grown daughter (Julia Roberts) to complications from diabetes after giving birth. 
Field returned to her comedy roots in 1993's "Mrs. Doubtfire," playing the straight woman to Robin Williams' iconic cross-dressing character. 
The next year, she portrayed Tom Hanks' mother in "Forrest Gump." Hanks won an Academy Award for best actor for the role in 1995.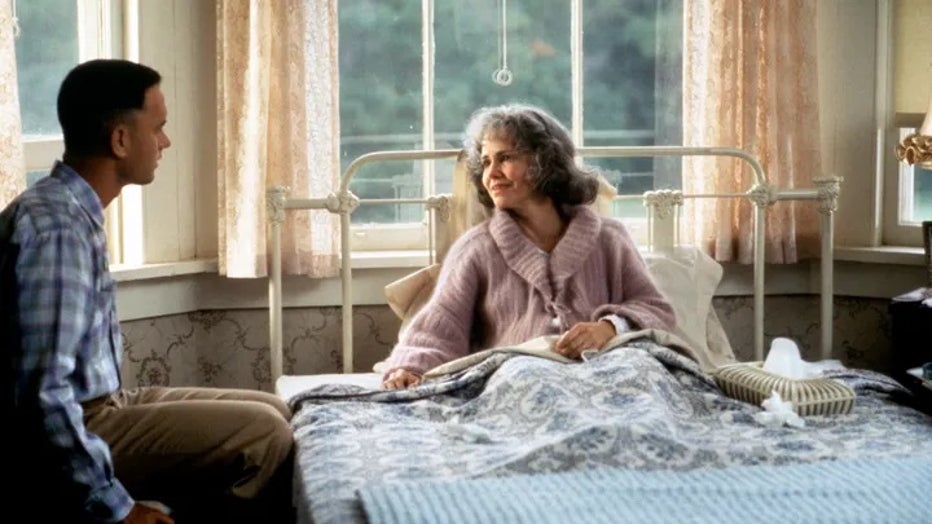 Field played Tom Hanks' mother in "Forrest Gump." (Sunset Boulevard/Getty Images)
Later work
In 2006, Field went back to television, playing matriarch Nora Walker in the family drama series "Brothers & Sisters." She won an Emmy Award in 2007 for the part. 
Field also took home another Emmy in 2001 for a guest-starring role on "ER."
In 2013, she was nominated for an Oscar for best supporting actress for her part as Mary Todd in "Lincoln" opposite Daniel Day-Lewis. Day-Lewis won for best actor. 
Field told NPR that she fought for the role after director Steven Spielberg originally pitched it to her several years earlier in 2005. 
"It would be absolutely legitimate for Steven to walk away from me because I'm 10 years older than Daniel and 20 years older than Mary," she said of the movie. "But I felt that the age you wouldn't really see because they're both so worn, and I know how brilliant Daniel is and was going to be… So, Steven let me fight for it."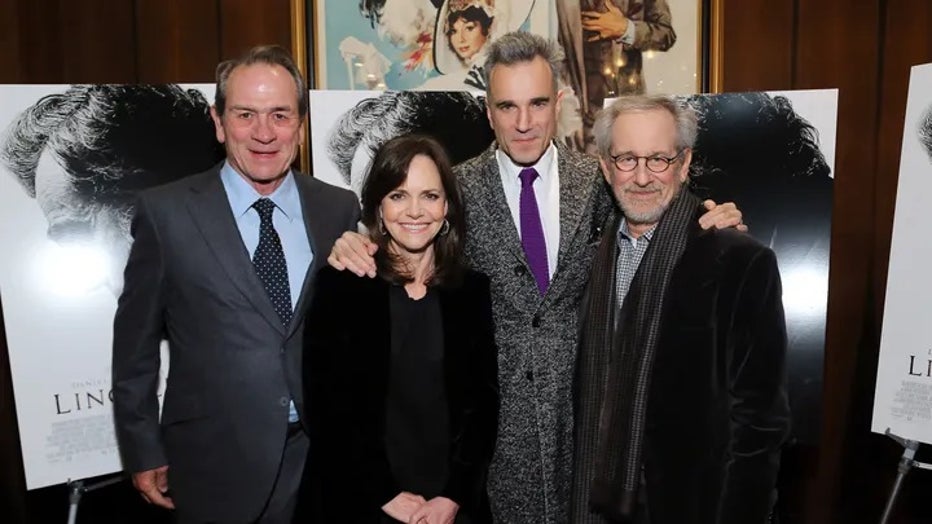 Field, flanked by Tommy Lee Jones, Daniel Day-Lewis and Steven Spielberg, was cast as Mary Todd in 2012's "Lincoln." (Neilson Barnard/Getty Images for Walt Disney Studios Motion Pictures)
"80 for Brady" 
Earlier this month, Field's latest comedy "80 for Brady," a movie about four friends who love quarterback Tom Brady and go to the 2017 Super Bowl to see him play, was released. 
Field expressed her excitement over meeting NFL stars for the film's premiere screening at the Palm Springs International Film Festival on Jan. 6.
"I was the one out there welcoming everybody," she said during a panel discussion with co-stars Jane Fonda, Rita Moreno and Lily Tomlin, according to Variety.
"There was no one else," Tomlin quipped. "No PAs out there, just Sally." 
Field continued, "I was out there, 'Hi, guys! I'm so glad you're here.' I wanted them to feel comfortable. I was a fan, and I was out there welcoming them." 
Former NFL star Rob Gronkowski also joked on Brady's "Let's Go" podcast that he should consider dating Field despite their 31-year age difference.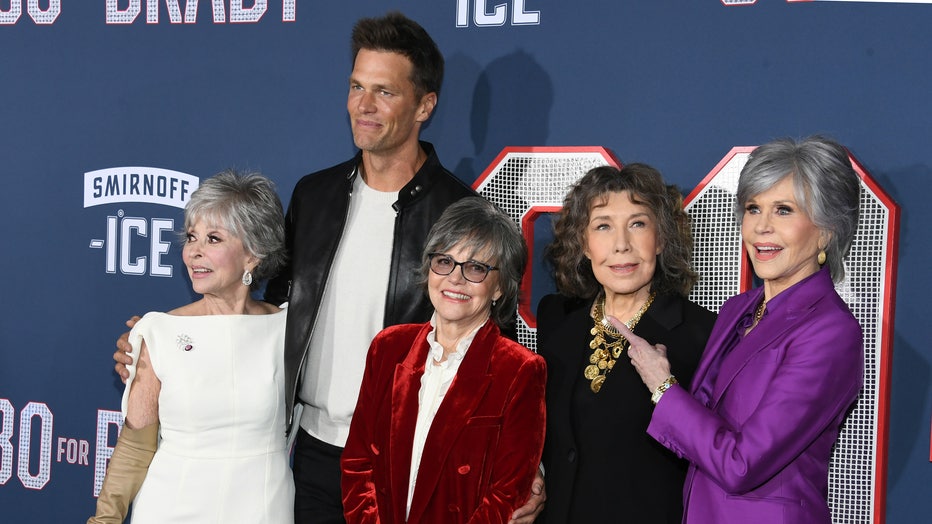 (L-R) Rita Moreno, Tom Brady, Sally Field, Lily Tomlin and Jane Fonda attend the Los Angeles premiere screening of Paramount Pictures' "80 for Brady" at Regency Village Theatre on January 31, 2023 in Los Angeles, California. (Photo by Jon Kopaloff/Ge
"We did have kind of an on-camera little, you know, thing going on," the seven-time Super Bowl champion teased.
Fox News' Ashley Hume and The Associated Press contributed to this report.