Robert De Niro's NYC home broken into, woman tries to steal Christmas gifts
NEW YORK - A woman broke into a Manhattan townhome that Robert De Niro is renting and was reportedly bagging up presents from under the Christmas tree when police arrested her early Monday.
Officers with the 19th Precinct on the Upper East Side spotted her trying to get into some businesses in the neighborhood and then tracked her to De Niro's townhouse where they say she had broken in through a basement door at around 2:45 a.m., the NYPD said.
The actor and his daughter were upstairs at home at the time but had no idea what was going on. De Niro came down to the living room to see the officers arresting the woman. 
The suspect, Shanice Aviles, 30, is known to police as a serial burglar because she has been arrested so many times. 
Officers escorted Aviles from the 19th Precinct station house to a marked NYPD SUV on Monday afternoon. A reporter asked her if she had anything to say for herself and if she went to De Niro's house. 
"I didn't murder anybody," Aviles said. "I didn't go to Robert De Niro's house."
Aviles has been very busy, according to New York City police. She has at least 26 prior arrests, mostly for burglaries. She has been arrested 16 times for burglary and petit larceny this year. Seven of those burglaries took place last month and this month on the Upper East Side.
"What's that telling the bad guys? Yeah, that they're just releasing us. So do your thing," Mike Alcazar, a a retired detective and currently an adjunct professor at John Jay College of Criminal Justice, told FOX 5 NY. "They're going to arrest you. They're going to release you again that day. There's nothing to lose."
So far this year, burglaries are up by nearly 24% and petit larceny is up nearly 34% over the same period last year, the NYPD said.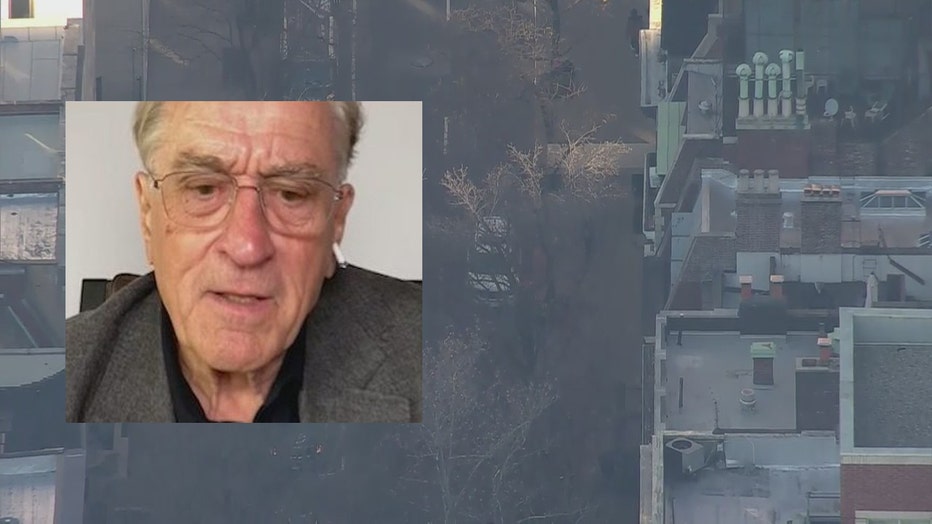 A woman reportedly broke into Robert De Niro's Manhattan townhouse.
"Revolving door criminal justice system," Alcazar said. "It's like fishing. Catch and release. Catch and release."
A spokesman for De Niro said the actor is temporarily renting the home.
With The Associated Press.