Queens: The legendary hip-hop borough continues to produce stars
QUEENS, N.Y. - Some of the biggest stars in hip-hop – then and now – come from the borough of Queens. From trailblazers to exciting new emerging artists, Queens holds a prominent place in the history of hip-hop, producing some of the greatest stars and hit songs we continue to enjoy today.
Run DMC, from Hollis, Queens, is widely considered to be one of the most influential hip-hop groups of all time. Joseph Simmons, now known as Reverend Run; DMC, who is Darryl McDaniel, and the late DJ Jam Master Jay took 1980s hip-hop beyond existing borders, both artistic and geographic. They took chances, like partnering with rock group Aerosmith to create the hit song, "Walk This Way."
"Breaking the walls down, making hip-hop commercial, opening the gateway on MTV, and BET," recalled Chuck Creekmur, CEO and co-founder of allhiphop.com. "After Run DMC, LL Cool J. And then after that, it goes crazy."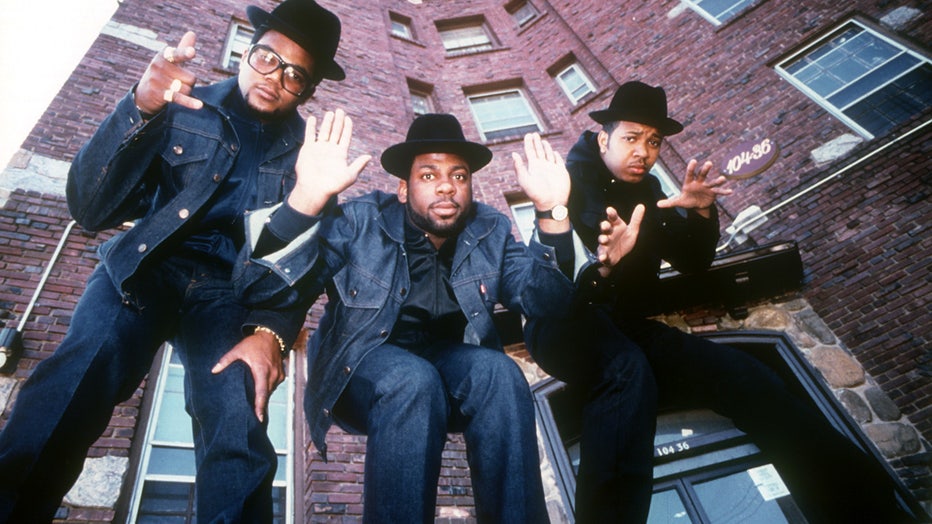 American hip hop band Run-DMC, circa 1985. (Photo by Michael Ochs Archives/Getty Images)
LL Cool J has decades of hit songs and continues to sell out stadiums. Nas came up in NYCHA's Queensbridge Housing Development to create his album classic, "Illmatic." Another Queensbridge resident, a teenage girl name Roxanne Shante, showed that females could rap just as hard as the guys. 
A Tribe Called Quest earned hip-hop millions of new fans with their unique sound. The incredible rapping skills of Nicki Minaj and her chart-topping hits earned her respect in the street as she blazed the trail for so many other females in music and business endorsements.
"You could go from Queens to the world, male or female. She did it as a female, but she took Queens to the entire world," Heavy Hitters and Hot 97 DJ Sharad said. "Look at records like 'Starships.' That's like 128 bpm. That's a pop record that's the Top 40 record."
Queens also produced the duo Mobb Deep with Havoc and the late rapper Prodigy. Their work impacted another Queens mega success story, 50 Cent and the G-Unit. 
"Prodigy, Mobb Deep, when their song 'Shook Ones' came out, that's when Queens got respect," G-Unit's Tony Yayo said of the duo's impact. "When Mobb Deep dropped 'Shook Ones,' and Nas dropped 'Illmatic,' it was over."
The late rapper Chinx embodied the hope that Queens would have another superstar, but tragically his life was cut short by gun violence just as his star was rising. 
Up-and-coming artist Kyah Baby says with all the Queens success stories, the message is that anything is possible. "For me, it was like look at this, people from here can really turn their lives around and make it in music."
We celebrate the achievements of Queens hip-hop artists on the next episode of Street Soldiers. I hope you join us for the latest episode in our hip-hop 50th anniversary series Friday night right after the 10 O'Clock News on FOX5NY. Follow me on Twitter, Instagram and Facebook @lisaevers and @lisaeverslive on TikTok.