Queens assemblyman accused of inappropriately touching two women
NEW YORK - Two women are now accusing first-term Assemblyman Juan Ardila of inappropriately touching them at a college party eight years ago. 
In an interview with the Queens Chronicle, these two women, who wish to remain anonymous, told the paper that Ardila touched them without their consent while intoxicated.
Governor Kathy Hochul told reporters Ardila should resign.
"I condemn all forms of sexual assault," Hochul said. "It is intolerable and unacceptable what he did. I support the survivors and their call for accountability. And yes, he should resign."
Ardila's office did not respond to our request for an interview or a statement.
But he did post to Twitter saying that he takes fully responsibility and is deeply apologetic for his past behavior. He also says he is committed to a "restorative justice centered process."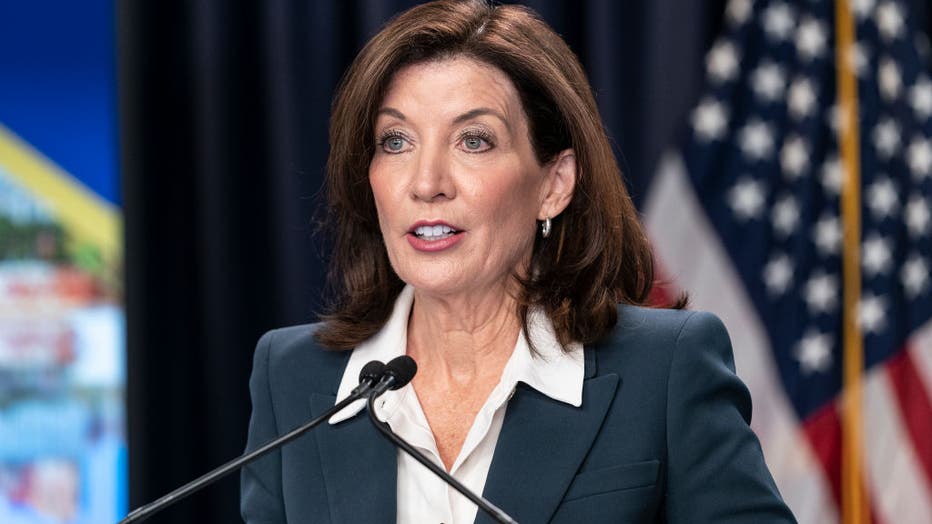 (Photo by Lev Radin/Pacific Press/LightRocket via Getty Images)
However, a slew of lawmakers have come out to call on Ardila to resign and many have pulled their endorsements, including Congresswoman Alexandria Ocasio Cortez, Queens Borough President Donovan Richards and Congresswoman Grace Meng.
Assembly Speaker Carl Heastie, however, stopped short of calling for Ardila's resignation.
The Sexual Harassment Working Group, which was created by seven former state employees who experienced sexual harassment at the capitol, is also calling on Ardila to step down.
But co-founder, Erica Vladimer, says since the alleged accusations occurred before Ardila was in office, the Assembly could be limited in what actions it takes.
"This did not happen while he was a sitting elected official and so it doesn't fall under the jurisdiction of the Public Officers Law here in New York State," Vladimer said. "The calls for resignation - some of them are because culturally he violated a sense of public trust and privilege of what it means to be an elected official. He has shown a deep level of immaturity that is unbecoming of a publicly elected officer."
Again, the assemblyman did not return FOX 5's request for comment.