'Phantom' trumpeter reflects on 35 years in the orchestra pit
NEW YORK - When "The Phantom of the Opera" ends its historic run on Sunday, trumpeter Lowell Hershey said he will pretty much do "the same things" he always has, with one small caveat.
 "I just won't go to the show at night," he said. 
There are currently 27 full-time musicians that make up the orchestra at the Andrew Lloyd Webber classic, 11 of whom have been with the show since the very first day it began its run at Broadway's Majestic Theatre in 1987.
Hershey is one of them, having played over 10,000 performances. It's an understatement to say he feels lucky.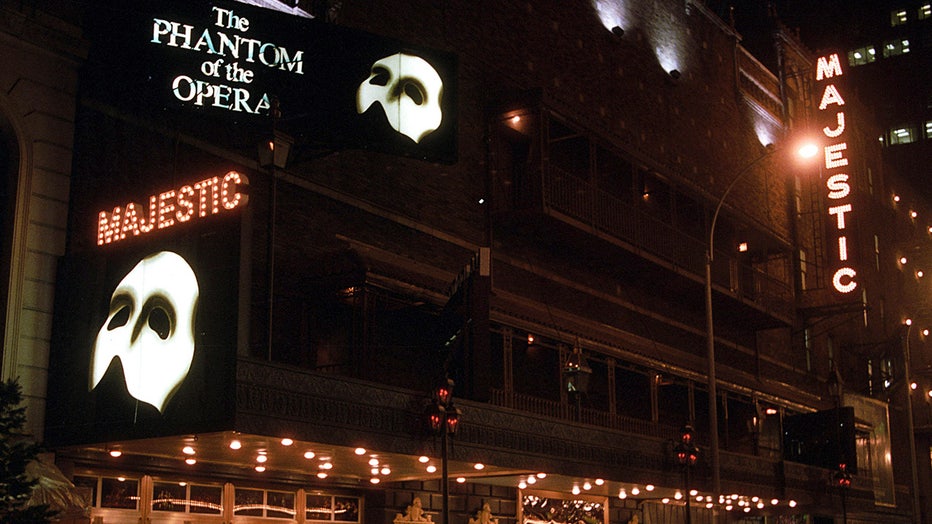 The Majestic Theatre in New York Showing 'The Phantom Of The Opera' 1980's (Photo by Tom Wargacki/WireImage)
 "There's no question about it," Hershey said, adding, "It's better to be lucky than talented."
 Hershey is a Wichita, Kansas, native who eventually made his way to New York. He was accepted into The Juilliard School, and by the time he was 24, he was already substituting for full-time musicians in Broadway shows. He played for "Follies," "Hello Dolly," "Big River," "Fiddler on the Roof," and another Andrew Lloyd Webber show "Jesus Christ Superstar."
When "Big River" closed, he knew he needed to find his next gig. Thankfully, he was acquaintances with a contractor who was hiring for "Phantom" – and the rest is history.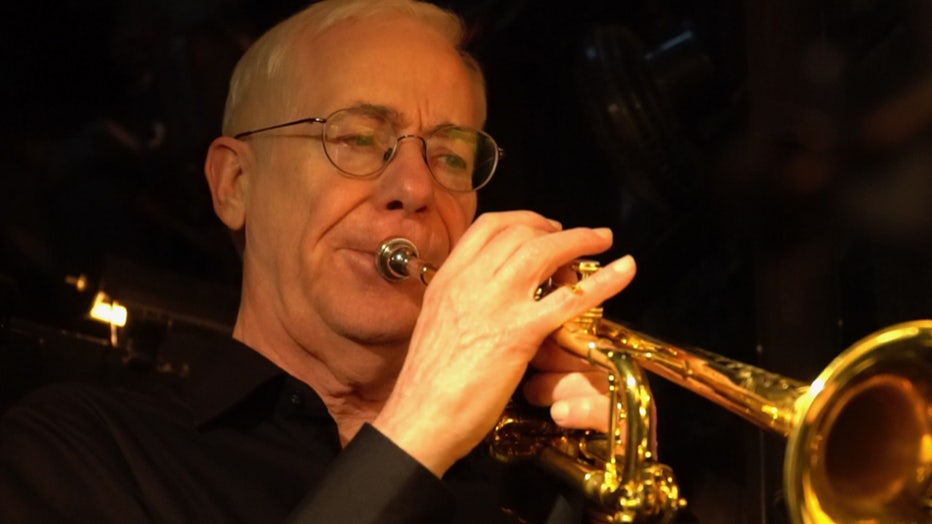 Hershey plays the trumpet during performance of "The Phantom of the Opera."
 "I knew [Phantom] was going to be a hit," Hershey recalled. But he didn't know the show would last 35 years.
 Now that it's closing, Hershey said it's "disappointing." He's going to miss his colleagues the most.
 "The people I work with-- there's not anybody that I know in this that is, in my view, unpleasant," Hershey said.  "It's a family. It's become a family."
He said the show provided job security in an industry that doesn't always have a lot of that.
"It allowed me to work beyond retirement age. Because the normal thing that happens when people reach the age of 65 – and you're a musician, and they're looking to hire people for this or that – they're looking for younger faces."
And of course, he'll miss the music.
RELATED: 'The Phantom of the Opera' extends Broadway run into April
 "The orchestrations are brilliant," Hershey added. "I'm happy that people enjoy what it is we create here."
He continued: "I mean, I think for me personally, I haven't done it for other people. I've done it for myself … It's always been a very selfish kind of thing, really. You know, I'm trying to make a living and make music and have fun."
 And Phantom, he said, checks every one of those boxes.