Nor'easter wallops tri-state area; over a foot of snow falls in parts of NY
NEW YORK - A powerful nor'easter made the roads around New York City a mess on Tuesday, dropping over an inch of snow in some areas. 
The Governors of New York, New Jersey, and Connecticut have issued states of emergency for the city's northern and western suburbs as inches of wet, thick snow are causing slick roads and power outages.
Thick, wet snow is causing a difficult evening commute and threatening significant power outages. 
Over a foot of snow fell in Dutchess County, while in Westchester County, snowfall totals exceeded 5-6 inches. 
The storm also brought heavy rain across the coast, dropping well over an inch of rain across much of Long Island.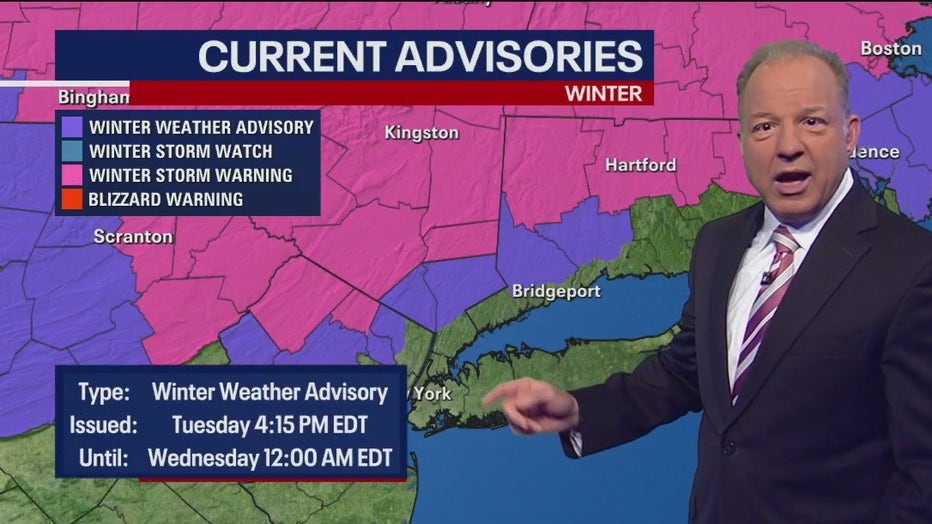 Winter storm warnings will remain in effect for much of the Hudson Valley, northern New Jersey and Northwest Connecticut until early Wednesday morning.
The storm canceled hundreds of flights and caused thousands of delays.