New York rats can carry nearly all variants of COVID-19, study finds
NEW YORK - They're hard to ignore and sometimes impossible to miss. 
The mere existence of millions of rats in New York City already create a host of issues for residents. Now, you can add the possibility of one giving you a new strain of COVID-19 to the list. 
The results of a new study published on Thursday in the Journal of the American Society for Microbiology show New York City rats have been exposed to SARS-COV-2, the virus that creates COVID-19. 
Researchers noted that the rats are actually susceptible to the alpha, delta and omicron variants of the disease. Now, the concern is how this could impact humans. 
"Our findings highlight the need for further monitoring of SARS-CoV-2 in rat populations to determine if the virus is circulating in the animals and evolving into new strains that could pose a risk to humans," said Dr. Henry Wan, the principle investigator on the study.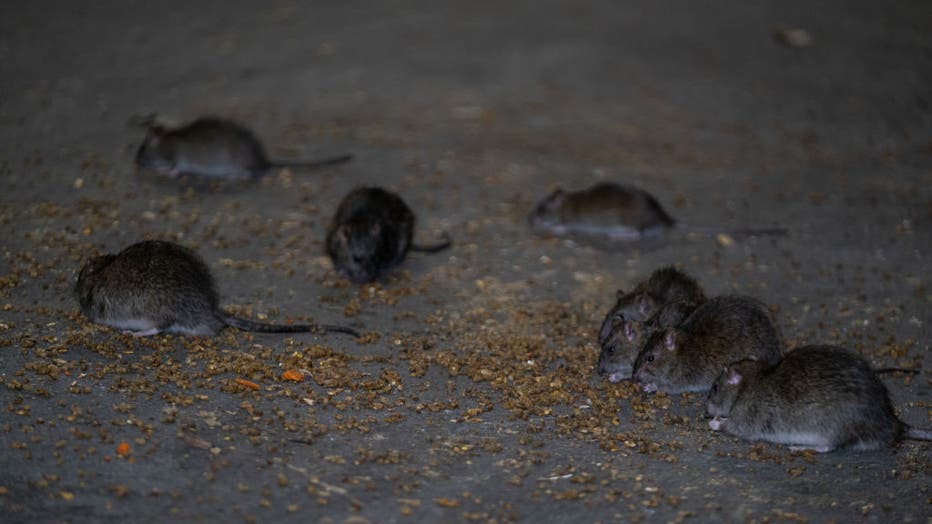 NEW YORK, US - OCTOBER 19: Rats are seen in a street of New York, United States on October 19, 2022. New government statistics show that there have been 71% more reports of rat sightings in the city overall since this time in 2020. There were almost
The concern of rats transmitting COVID-19 to humans comes from the countless opportunities the rodents have to interact with humans on a daily basis in an area with an infestation problem like New York City. 
Could this now impact the future of COVID-19?
Dr. Stephanie Silvera, an epidemiologist says there's a reason to be cautious. 
"In urban areas where there are a lot of wild rats this provides another vector of infection , and another reservoir for additional variants, " she said.