Mother-daughter duo caught smuggling over $830K in meth: CBP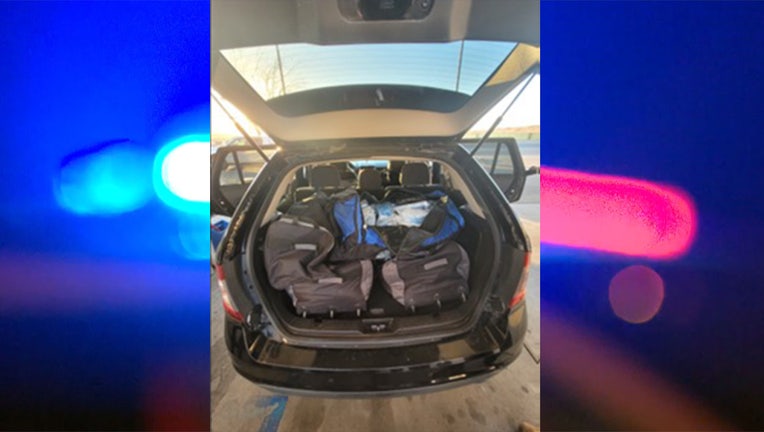 article
CALIFORNIA - A drug smuggling mother and daughter were arrested by Border Patrol agents this week after allegedly getting caught with over $830,000 in methamphetamine in California.
According to authorities, Border Patrol agents were conducting an anti-smuggling operation near Indio, California on February 21 when they stopped two vehicles suspected of smuggling and traveling in conjunction with one another. 
A K-9 unit detected drugs in one of the vehicles and after a search, agents found five large duffel bags in the rear seats. Inside the bags were numerous smaller bundles wrapped in cellophane, a trend authorities say is commonly seen in narcotics smuggling. 
Authorities determined that the other vehicle did not have any drugs inside, but did have a connection to the other car and driver. 
"Monetary proceeds from smuggling activities is illegal, and the Border Patrol takes such crimes seriously as this seizure from our Indio Station clearly outlines," said El Centro Sector Chief Patrol Agent Gregory Bovino.  "Smugglers learn the hard way in El Centro time and again that we will find, arrest, and pursue prosecution, often with law enforcement partners and the U.S. Attorney's Office, to the maximum extent possible."
Both suspects were arrested and taken to the Indio Border Patrol station for further investigation, where it was revealed that they were a 46-year-old mother and her 23-year-old daughter.
The contents of the packages tested positive for nearly 700 pounds of methamphetamine with an estimated street value of $830,874.