Sinkhole opens up in Long Island home's front yard; 3 rescued
NEW YORK - Three people were rescued after a sinkhole opened up in the front yard of a home in Suffolk County, police said.
It happened Thursday just after 6 a.m. at 62 W 19 St. in Huntington Station.
According to police, two men and a woman were stuck in the hole measuring roughly six feet wide by six feet deep. Ring video captured the moment a 70-year-old woman fell in.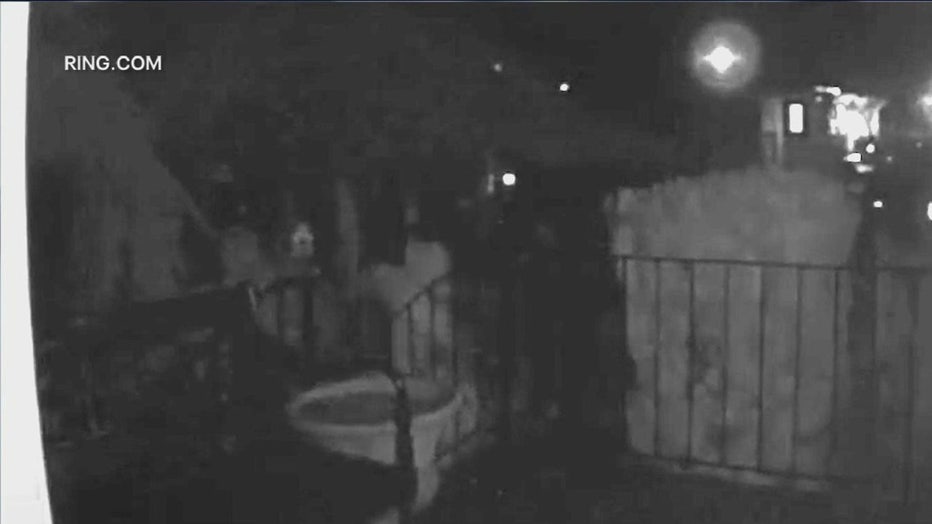 Ring video captured the moment a woman, 70, fell into the sinkhole (Ring.com)
Police said an officer and bystander reached into the hole and pulled one person to safety, while another officer retrieved a ladder from a neighbor and placed it in the hole for the remaining two people to climb out. 
One of the men, around 60, and the 70-year-old woman were transported to Huntington Hospital for evaluation, police said.
The second man, around 60, was not injured. 
The cause of the sinkhole is unknown at the time.