Student allegedly stabs classmate at Lindenhurst Middle School
LINDENHURST - A 13-year-old male student is in critical but stable condition after he was allegedly stabbed by another 12-year-old male student at Lindenhurst Middle School Monday afternoon, Suffolk County Police said. 
The victim, who has not been identified, was stabbed in the upper groin area of his leg with a 6-inch knife, police said. He was airlifted to Stony Brook Hospital and the other student is in police custody. 
"He lost a lot of blood," said Sean Beran, deputy inspector with the Suffolk County Police Department. "Security acted swiftly and a tourniquet was applied immediately, when police arrived they also applied a tourniquet that they carry on their belts."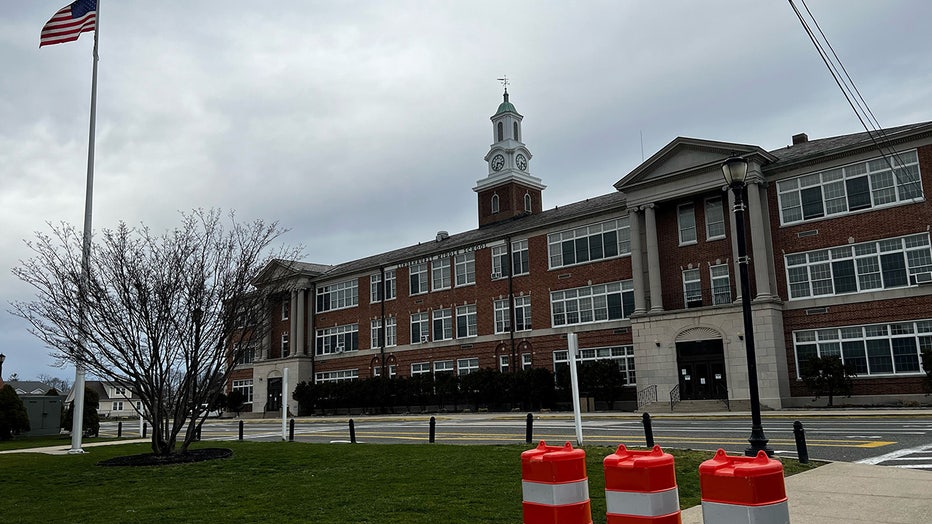 Exterior of Lindenhurst Middle School on March 27, 2023.  (FOX 5 New York )
It allegedly happened in the hall on the second floor of the school building, according to students who spoke with FOX 5 New York. The students said they heard the two kids insulting each other before they started fighting. A lockdown immediately followed. 
"It was a normal day and then everything changed," said one student. "The kid was leaving a trace of blood in the floor." 
"There was a kid and they were fighting," said another. "He pulled out the knife and stabbed him in the leg." 
Some parents we spoke to felt uneasy and others said they've warned administrators about ongoing issues with bullying and this shouldn't have happened.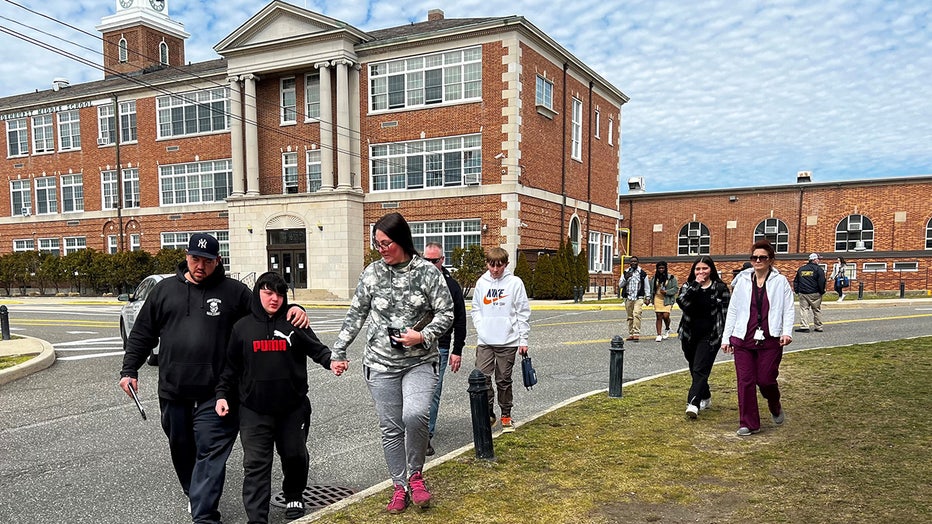 "This isn't a safe environment and something had to give because now our children don't want to come to school," said Eugenia Sailer, a parent of a student at the middle school. 
The lockdown that was enacted earlier on Monday was lifted before dismissal and parents were able to reunite with students at the campus and others took the bus home. 
In a letter sent to parents on Monday, Superintendent Anthony Davidson said, "At approximately 12:30 p.m. this afternoon, there was an altercation involving a weapon (knife) between two students in a hallway at Lindenhurst Middle School. The building immediately went into lockdown and the Suffolk County Police Department was contacted. The individual responsible has been apprehended and is currently in police custody. Emergency responders have arrived on site and are treating the injured student."
Davidson continued to say: "To allow for the police to continue with their investigation, please be advised that the building will remain under lockdown until further notice. With a lockdown, individuals are not permitted to enter or leave the school building. As such, we ask our parents/guardians to refrain from coming to the middle school to try and sign their child(ren) out of school. Please know, all other students are remaining in their classrooms and are safely in the care of our staff."