'Let's evolve': Family leaves cab-driver jobs to open restaurant in Long Island
NEW HYDE PARK, N.Y. - They went from metering rides to flipping pies.
For years, Sonu Singh, his brother Bobby and their cousins Harry, Jyoti, and Jimmy spent their days and nights driving yellow cabs. 
"It was a very different lifestyle," said Jimmy. 
It was a lifestyle they knew wouldn't last. 
"The cousins came up to me, they had an idea and said, 'Let's do something, let's evolve,'" Harry said. "How long we going to drive cabs for?"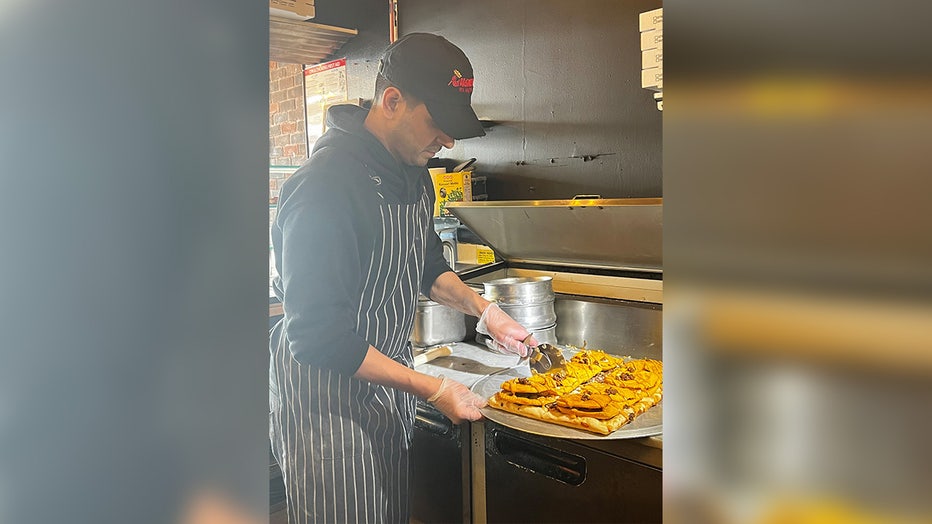 In the kitchen at Hangry Restaurant. (FOX 5 New York)
Everyone but Sonu had a history in the kitchen and they all shared a love of food, so they traded their rubber wheels for pizza wheels. 
They found the perfect spot and dubbed it "Hangry Restaurant," otherwise known as that feeling when you're so hungry, you're angry. 
The pies represent different cuisines and cultures and are far from ordinary. There's butter chicken, General Tso's and pizza with Jamaican beef patties. 
Specialty slices start at $4.50 - the "Lambadghini" – slow cooked lamb with a side of gravy – will run you $13 a slice.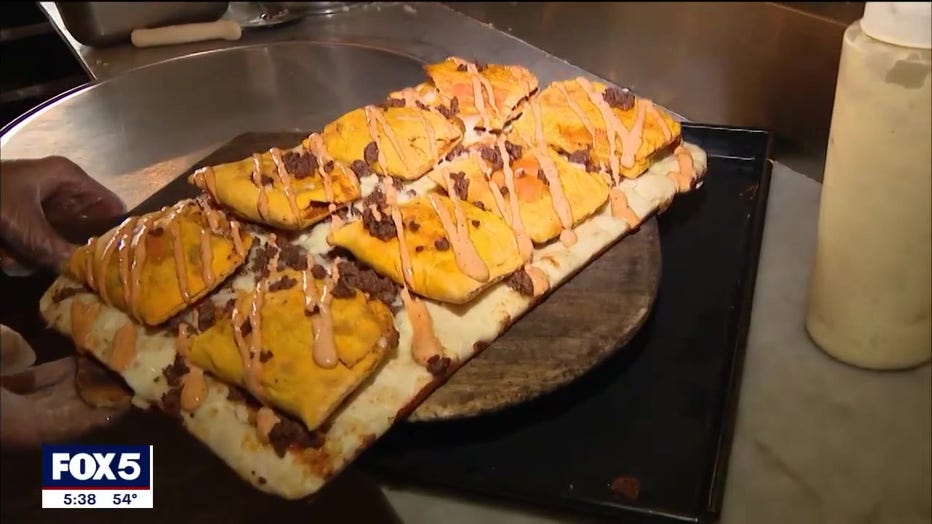 There are also sandwiches. The Heisenberg, which is made up of chicken cutlet with fries, mozzarella sticks, marinara and their signature chipotle mayo, is their best seller. 
Hangry is actually not open for lunch; instead, their doors open from 2 p.m. to 2 a.m. with 10 p.m. to 1:30 a.m. being the busiest time. 
"A lot of drivers, students, people coming out of the gym, craving cheat meals come to us," Sonu said.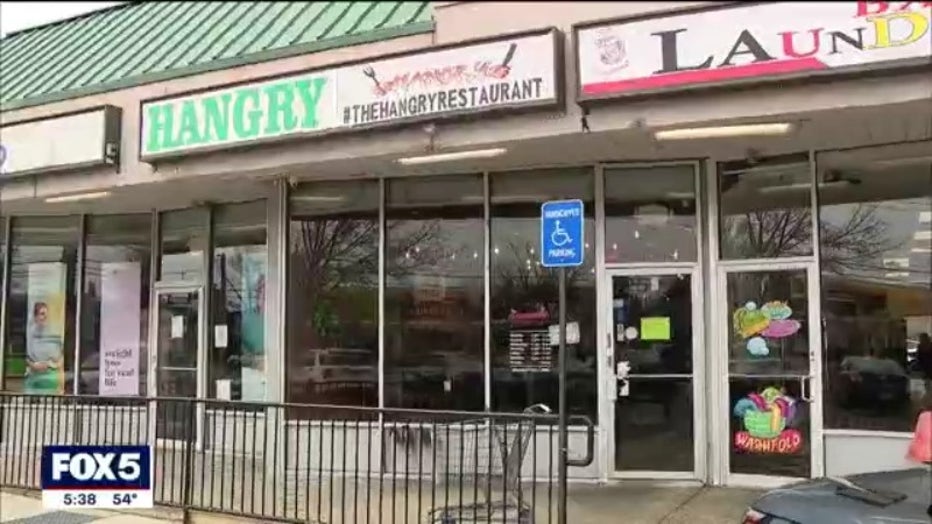 The family business includes Sonu's sister Jyoti. And while she never drove a cab, the paralegal-turned-pie-shop-operator said the career change was the best decision of her life. 
"We were taught that a way to a person's heart is through their stomachs, so you feed them delicious food and yay, everyone's happy," she said. 
Nothing brings people together like pizza – especially in this family.
LINK: More info and menu at www.hangrymenu.com