Jonas Brothers on Broadway for five nights only. Here's how to get tickets
NEW YORK - Kevin, Joe and Nick announced a five-show residency at the Marquis Theater in Times Square, from March 14-18.
Fans are already dancing on the edge, 'bout to take it too far, in response to the announcement that came on Friday. 
Each night will be dedicated around a different Jonas Brothers album, from A Little Bit Longer, to Trying Times. 
The bothers will also be performing new songs from their latest album that debuts May 5. 
"Believe us when we say you won't want to miss these shows," the brothers posted on Instagram. 
The Jonas Brothers are also set to go on tour starting August 5.
The tour will include over sixty dates across the U.S., so fans will have plenty of chances to see them.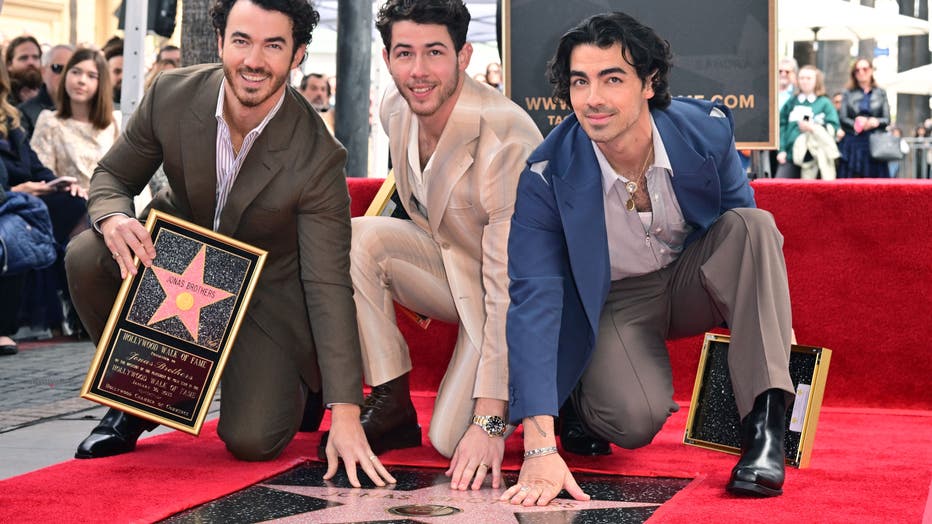 The Jonas Brothers honored on the Hollywood Walk of Fame on Monday, January 30th. (Getty Images)
The brothers really are back.
The brothers received their star on the Hollywood Walk of Fame last month after nearly twenty years together. 
Where can I get tickets?
In an attempt to filter bots and resellers, Ticketmaster will use its verfied fan system.  
Jonas Brothers fans can register for the Verified Fan now until Sunday, February 26, at 11:59 p.m. If selected fans will receive a code where they can buy tickets. 
If you aren't selected you will be placed on a waitlist.
New music from The Jonas Brothers 
The Jonas Brothers released a new single titled "Wings," ahead of the announcement on Friday.