Harlem shootings add to NYC's weekend of gun violence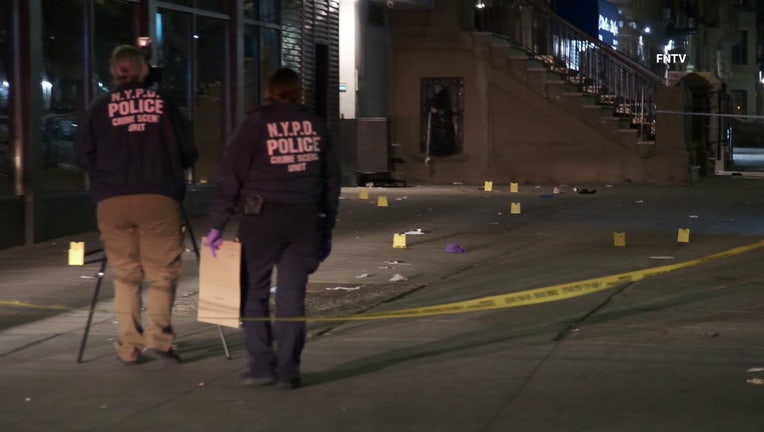 article
NEW YORK - New York City is enduring yet another bloody weekend of gun violence as police identified a man who was shot and killed inside a smoke shop in Harlem.
According to authorities, Alfred Johnson, 42, of West 148th Street was found shot near a Shake Shack restaurant on West 125th Street at around 10:06 p.m. on Saturday night.
Johnson was found with gunshot wounds to his neck and torso and was rushed to NYC Health & Hospitals/Harlem, where he was pronounced dead.
Barely 20 minutes later, a woman was shot in the chest inside an apartment on East 125th Street. She was taken to Harlem hospital, and her condition is currently unknown.
So far, no arrests have been made and an investigation into both shootings is ongoing. 
The gun violence comes in the aftermath of a shooting in Coney Island where bullets struck four people, and another shooting in the Bronx that killed two people and injured several more, both on Friday.