Harlem neighborhood divided over planned truck depot
NEW YORK - A last-ditch effort is underway to stop a developer from building a truck depot in Harlem. 
The thought of a depot possibly opening at West 145th Street and Lenox Avenue as early as this week is unimaginable for some residents.
The area is primarily small businesses and residential.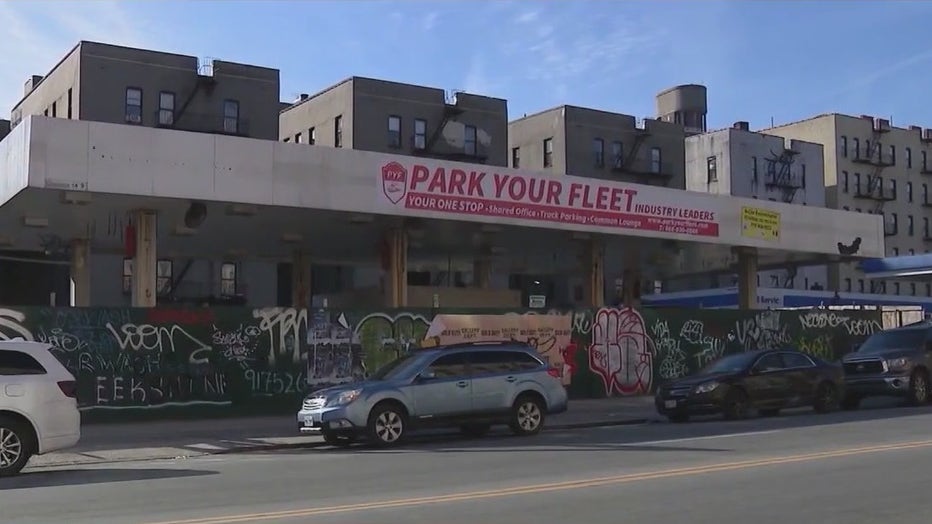 The site of a proposed truck depot in Harlem.
Manhattan Borough President Mark Levine tweeted Sunday that the area deserves better than a truck depot. 
"It's time to make another attempt at a rezoning on 145th street.  My office is committed to doing everything possible to work towards a deal that would bring desperately needed housing," Levine said in a tweet.
Developer Bruce Teitelbaum decided to open a truck depot after his original plan was shot down last spring.
He had proposed two apartment towers with about a thousand apartments. Roughly half of them would've been below market rate for low and middle-income New Yorkers. 
However, Council Member Kristin Richardson Jordan, who represents Harlem, said there were not enough low-income units, the prices were not affordable, and the project would push people of color out of the neighborhood.
Her strong opposition meant City Council would never have enough votes to rezone the property and allow the apartment complex.
Now, Borough President Levine is hoping his efforts will persuade all the parties to come together again and work out a housing deal.