Teen fatally shot after leaving school in Queens
NEW YORK - An 18-year-old was shot and killed just after leaving his school in Queens on Thursday afternoon, police said.
The shooting happened by a bus stop near Main Street and 77th Road in Kew Gardens Hills just after 3 p.m., the NYPD said. 
Mark Greene of Mangin Ave. was shot several times in his torso, New York City police said. He was taken to Jamaica Hospital where he died. 
Detectives believe he was the intended target.
Greene was a student at North Queens Community High School. 
"Words cannot express the grief the family and friends of this young man are feeling tonight, and I am grieving alongside them as them as they honor his memory," Schools Chancellor David Banks said in a statement. "These acts of violence that our young people — especially young men — commit on each other is a further reminder that we have so far to go to get more young people to truly believe in the possibility of their own future."
Police have two people in custody possibly connected with the shooting. Cops found a gun at the scene.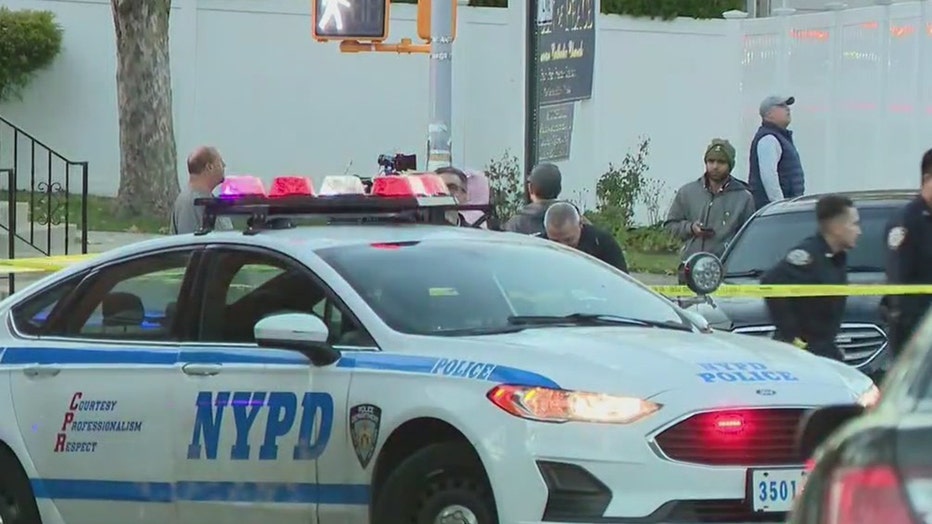 Police on the scene of a fatal shooting in Kew Gardens Hills, Queens, on Thursday, Nov. 10, 2022. (FOX 5 NY Image)