Man dies after fans brawl at middle-school basketball game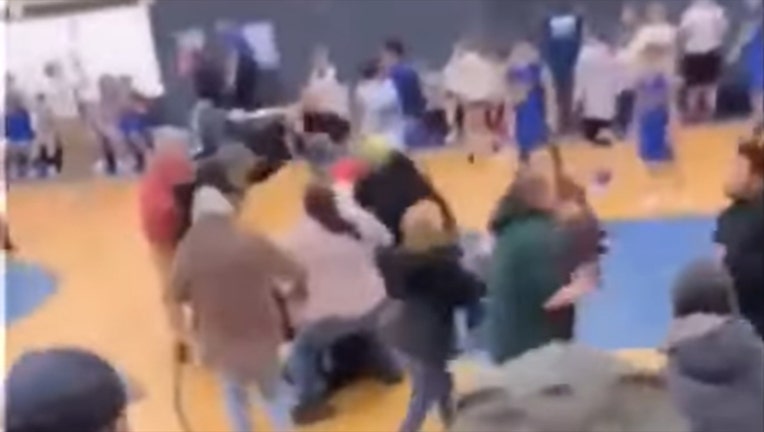 article
A 60-year-old man who was involved in a fight at a Vermont Middle-school basketball game later died.
The Vermont State Police was investigating the cast and the Chief Medical Examiner's Office performed an autopsy on the victim, Russell Giroux of Alburgh.  The cause and manner of death were not immediately released.
Investigators were continuing to work to determine what prompted the fight at the Alburgh Community Education Center and to understand the roles of the individuals involved.
Detectives say Giroux had left the school and was driving home when he stopped his car and called first responders.  They found him in the vehicle and transported him to the hospital, where he died.
State police have interviewed participants in the brawl and spectators at the game, and collected and reviewed video footage of the melee. Investigators continue to work closely with Grand Isle County State's Attorney Doug DiSabito.
Detectives were asking that any witnesses to or participants in the fight, attendees of the game, and those with information relevant to the investigation contact the Vermont State Police
State police were called at 6:56 p.m. to scene for a report of a large fight involving multiple spectators during a 7th-8th grade boys basketball game between Alburgh and St. Albans.
They say the melee ended before troopers arrived at the scene, and some participants had departed the school.
The Grand Isle Supervisory Union released a statement saying: "It is with a heavy heart that I write to you that there was a physical altercation between multiple adults in attendance."