60-year-old brutally attacked, robbed by group in Dyker Heights
BROOKLYN - The NYPD is looking for three men and two women after a 60-year-old man was attacked and robbed in Brooklyn, police said.
Surveillance images show the five suspects wanted in the March 13 incident near 8th Avenue and 70th St. in the Dyker Heights section.
According to police, the man was walking in the area when he was approached by the three men, who then pushed him to the floor while punching and kicking him.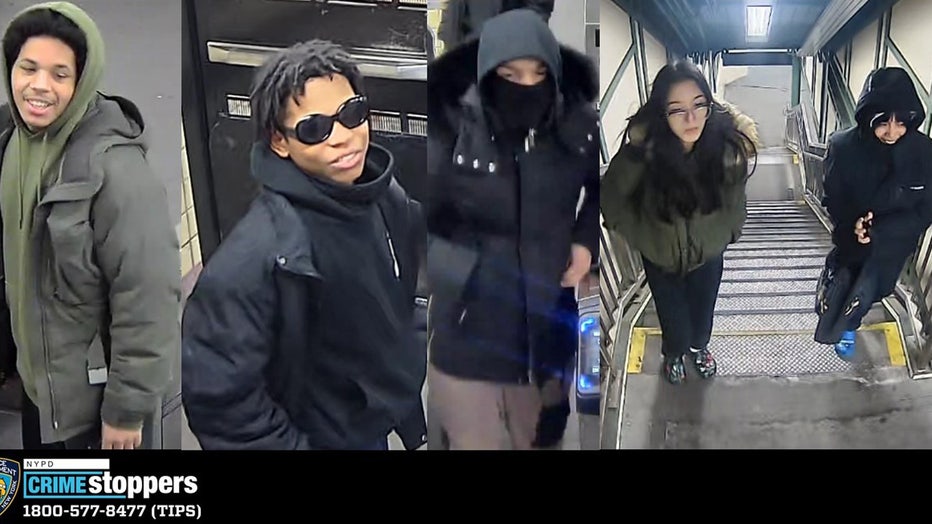 Three males and two women are wanted in connection to the incident, police said. (NYPD)
The men forcibly removed the victim's keys, cellphone and around $650, police said. The two women acted as a lookout during the incident. 
The suspects then fled westbound on Bay Ridge Avenue. 
The victim was transported to a hospital for injuries to his leg and face. 
Anyone with information is asked to call the NYPD's Crime Stoppers Hotline at 1-800-577-TIPS (8477).