De La Soul's full catalog of music is streaming, finally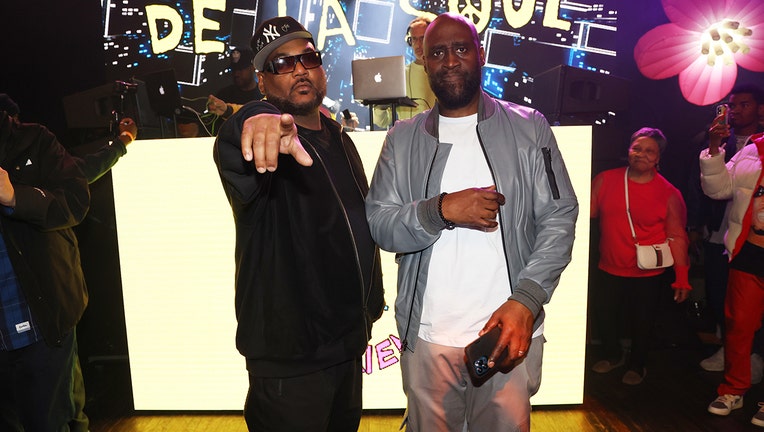 article
New York - The legendary Long Island trio, De La Soul, celebrated their long-awaited streaming release on Thursday.
After a long fight to get their music streaming, and the loss of Trugoy the Dove (David Jolicoeur), it's a painful victory for the group.
The group rose to fame in the late 1980s and was known for their eclectic and quirky style. 
Posdnuos, Trugoy, and Maseo formed De La Soul in high school and released their deubut album, 3 Feet High and Rising, which is considered by many to be a hip-hop masterpiece.
The iconic rap group's first six albums will finally be available on streaming services after years of legal struggles that made most of their music inaccessible to longtime fans.
Over the last few years the group had been going through old tapes trying to identify samples that needed to be cleared and making edits where they needed to.
The group has sampled everyone from Johnny Cash and Steely Dan to Hall & Oates, De La Soul signaled the beginning of alternative hip-hop. In Rolling Stone, critic Michael Azerrad called it the first "psychedelic hip-hop record." Some even called them a hippie group, though the members didn't quite like that.
De La Soul's style was often praised for being a positive force of sound.
After years of rights' battles, the group recently announced that their entire catalog would be available to stream everywhere on March 3. 
Maseo (Vincent Mason Jr.) and Posdunous (Kelvin Mercer), celebrated their late friend Trugoy alongside Dave Chappelle at Webster Hall on Thursday night. 
Now that they're music is available for streaming, De La Soul will no longer be a legendary phantom of hip-hop music.
Instead, their music lives on, now with an even bigger audience.