What is medical tourism and how common is it?
The recent kidnappings of four Americans in Mexico is shedding light on a practice that's long been common not only for Americans but to people all over the world: medical tourism.
Medical tourism is when patients travel to another country to pay out-of-pocket for medical care. They may do it for several reasons, including to find care that's not available at home. It may also simply come down to cost savings: care in places like Mexico can cost 50% to 60% less than it does in the United States.
But it doesn't come without risks.
"It's untracked, untraced and unregulated," said Valorie Crooks, a professor at Canada's Simon Fraser University who studies equity and ethics in the world of medical tourism.
Cost is the biggest motivating factor, Crooks said.
"But there are other important motivating factors," she added. "So these can be waitlists and availability of procedures in peoples' home jurisdiction."
"Sometimes people actually travel abroad for care that's simply not available or approved locally," Crooks continued. "It's experimental [or] it's only available in hospital A in country B, and so they need to travel there."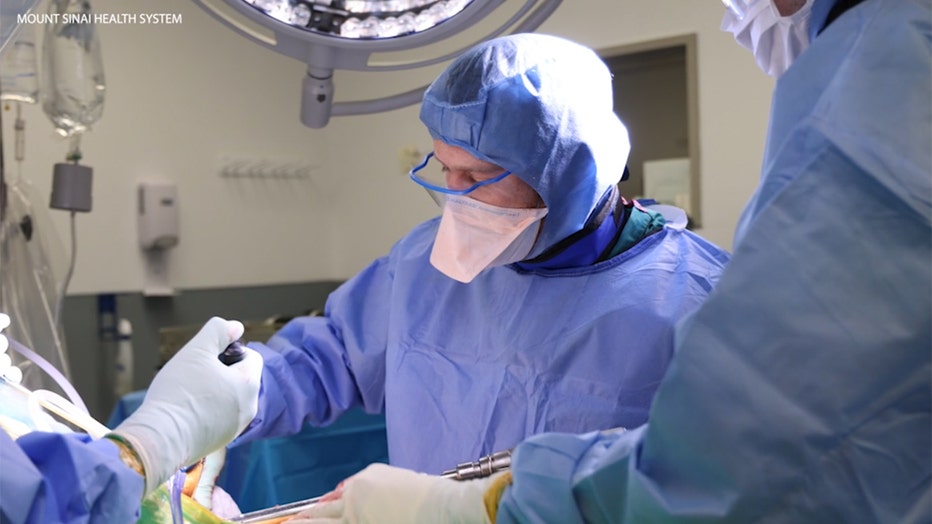 David Vequist, founder of the Center for Medical Tourism at the University of Incarnate Word in San Antonio, estimates that at least two million Americans travel to Mexico for medical care each year. Even though data is not officially tracked, experts like Vequist believe Mexico is the most popular destination for Americans who are medical tourists.
"About half of [Mexico's] medical tourists are seeking dental work," Vequist said. "Thirteen percent go for cosmetic procedures."
Vequist said if Americans do the right research, the risks can be minimal.
"In CDC research, they found a self-reported bad outcome rate, if you will, that is not significantly different than we have here in the United States, which suggests that the quality may not be as different as we think," Vequist told FOX 5 New York.
"You have to refer yourself," said Josef Woodman, CEO of Patients Beyond Borders who serves as a consultant for other countries when it comes to medical tourism. "And that's one of the things that often makes it not suitable for a lot of people. They just don't do the research, they don't do the homework, and those are the ones that get in trouble."
"The risk factor for cost-shopping and trying to get the lowest price or not properly vetting your clinic-- that's where patients should worry," Woodman added.
Experts also say it's smart to check the State Department's website before any travel. For example, the region where the four Americans traveled last week, is currently listed as a "Level 4 Travel Advisory: Do not travel." The reason: crime and kidnapping.
RELATED: FBI says not to travel to parts of Mexico for spring break after 2 Americans are killed during kidnapping