Residents 'tired of bloodshed' following deadly Bronx bodega shooting
NEW YORK - One man is dead and another wounded following a double shooting at a Bronx bodega, the New York City Police Department (NYPD) said. 
Despite data collected by the NYPD which showed crime and shootings are down compared to last year, some residents told FOX 5 New York they felt like nothing has changed. 
"We've lived here two years with stabbings, shootings; it's kind of crazy," resident Nathan Marshall said.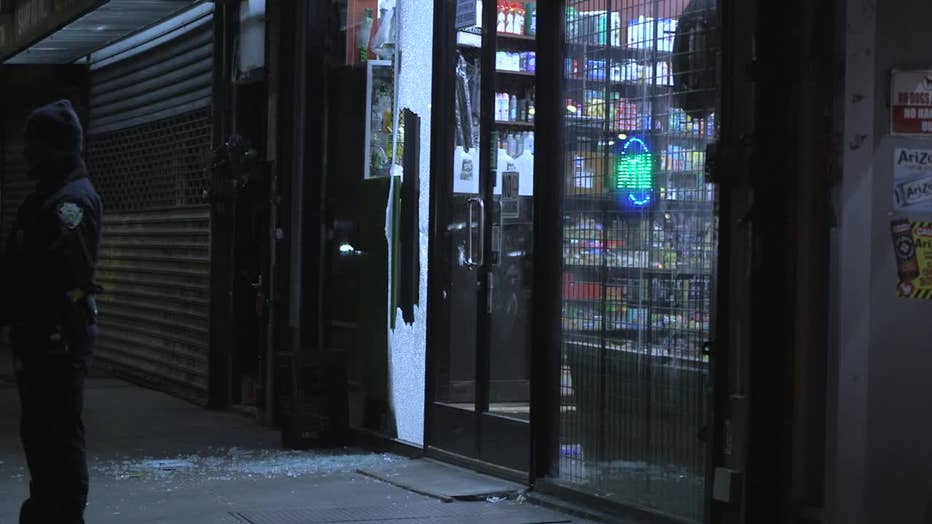 A double shooting at a Bronx bodega left one dead and another wounded, police said.
"This whole mess needs to stop. We need peace. I'm tired of wars, I'm tired of bloodshed, I'm tired of people getting killed out here," said Trisha Jennings, another resident in the area. 
Peppino's Pizza shop owner Jimmy Q. said he's not surprised by the gun violence. 
"It was nice before but this year, forget about it. The shelter here destroyed this street so the business go down," he said.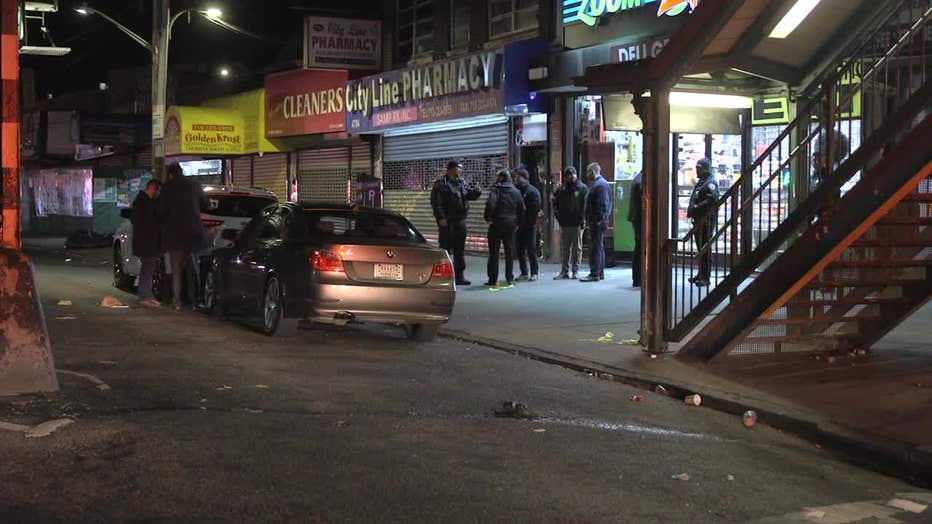 A double shooting at a Bronx bodega left one dead and another wounded, police said.
The shooting happened Sunday around 11:45 p.m. inside and outside Zoom Zoom Deli Grill on White Plains Road in the Wakefield section.
According to police, a 24-year-old man was shot in the torso and rushed to a hospital, where he was pronounced dead. A 42-year-old man was shot in the leg and taken to a hospital in stable condition, police said.
Investigators are waiting to release the identity of the deceased victim until after the family has been notified. 
Police are investigating whether there was one gunman or two involved. A worker inside the bodega told FOX 5 shots were fired after a fight, and that the victims were not store employees. So far there have been no arrests and a motive remains unknown at the time.
Francisco Martes, president of the Bodega and Small Business Group of New York, visited the bodega to offer support.
"We are worried, we are very scared, because with the situation there is no consequence. Everybody is attacking the bodegas, the supermarkets, and we are having so much violence, we are scared," Martes said.  
The gun violence comes just a few weeks after a deli worker on Manhattan's Upper East Side was shot and killed by an armed robber with a criminal record. 
Kimond Cyrus, 39, allegedly walked into the deli located at E. 81st St. and 3rd Avenue on March 3, and is believed to have fatally shot 67-year-old Sueng Choi, of Queens, in the head before taking off on a dark-colored scooter, police said. He was arrested a week later in the Bronx.
Bodega workers had gathered at the scene to express relief after the arrest – most of them only wishing an arrest could have happened sooner before one of their own was murdered. 
"We are relieved to know that this monster is behind bars. We are relieved because we know he is no longer a threat, with a gun, robbing, assaulting, killing our members," said Fernando Mateo, an advocate for United Bodegas of America.