Bronx baseball club finally has a place to call home
BRONX, N.Y. - The abandoned fields on Bruner Avenue is where the Astor Academy is training, and the organizers are hopeful this is the place where the next major league baseball star is born.
"We stretch them out, we get a little jog in, we run," said Jose Cuvas, Astor Baseball League director. "Then we start playing catch."
It's like a job, every weekday, from morning to mid-afternoon.
"I wake up in the morning at 6:50 and I'm like 'Oh my god, I'm so tired,'" said Emmitt Ulloa, a shortstop. "But then I get here and it's not as bad because my adrenaline is going."
Around 80 kids, as young as 5, don their uniforms and gather under the hot summer sun -- running, catching, batting and sliding for hours to sharpen their skills.
"I get most of the action and I feel like I rule the whole field," said catcher Edward Taderes Ulloa.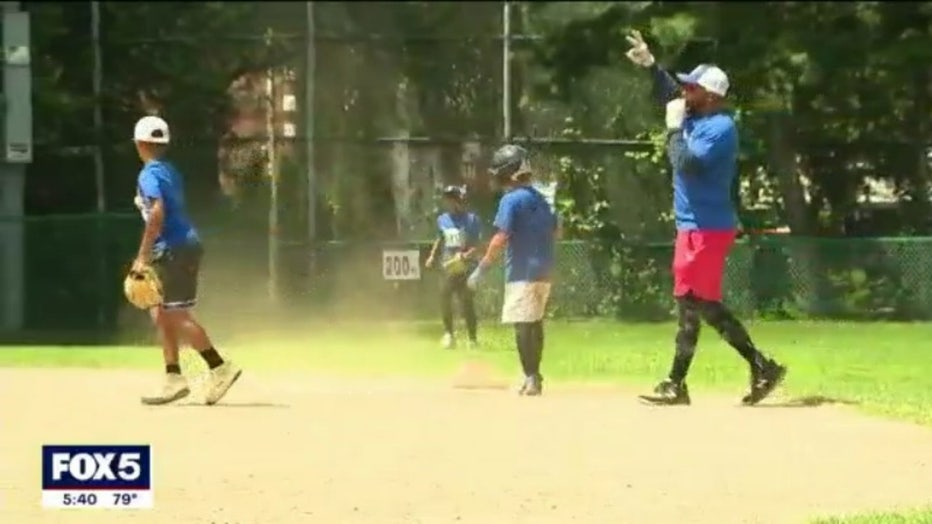 The boys who make up the Astor Baseball League in the Bronx don't mind the grind. In fact, they're grateful for it. Many of the families wouldn't be able to afford what's become an expensive sport, if it weren't for the league's president, Eladio Rodriguez.
"I was a professional baseball player for many years," Rodriguez said.
After the pandemic put a pause on playing, Rodriguez cleaned up the abandoned complex at 2701 Bruner Avenue, and connected with D1 and former MLB players to provide an affordable summer training camp for rookies on a mission to go pro.
"I see a potential in myself of making it to like D1 baseball and maybe the major leagues," said Blake Pichaido, a player of the Astor Baseball League.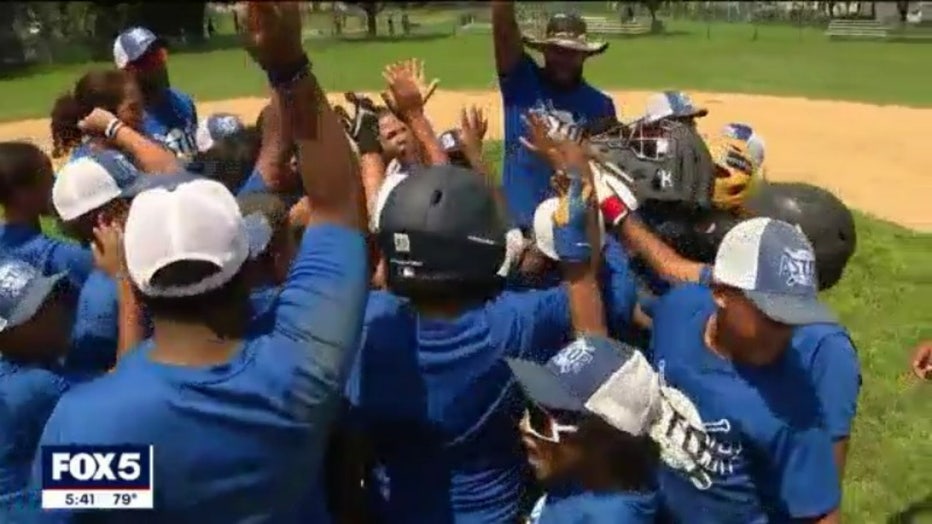 If you ask the trainers what makes Astor Baseball Club different from all the other baseball clubs throughout the city, they're going to tell you it's that heavy Dominican influence from the coaches to the players.
Dominicans don't just want to play baseball, they need to play baseball, and that purposefulness creates a passion for playing.
"It's not just for you. It's for your family, your parents, and everybody else around you," said Rafael Ulloa, the fitness trainer. "So, if you are going to make it as a baseball player, you're pushing for everyone around you. And that's what makes you hungrier, and that's what makes you want to strive and push for more and more."
The players practice for hours.
"I need to do my best and always try hard," said Andryull Rodriguez.
The discipline they pick up, pushing them further their peers, who will spend the summer sitting at home.
"It's not hard to get in trouble in New York," said Josue Valdez, a Villanova University baseball player, "so having a place to really hone in and stay focused was crucial to me."
The league works with parents on a tight budget and offers a winter training camp as well, the goal being to get these boys from the Bronx to the big leagues.