Suspects take off after robbing group of people at gunpoint in Brooklyn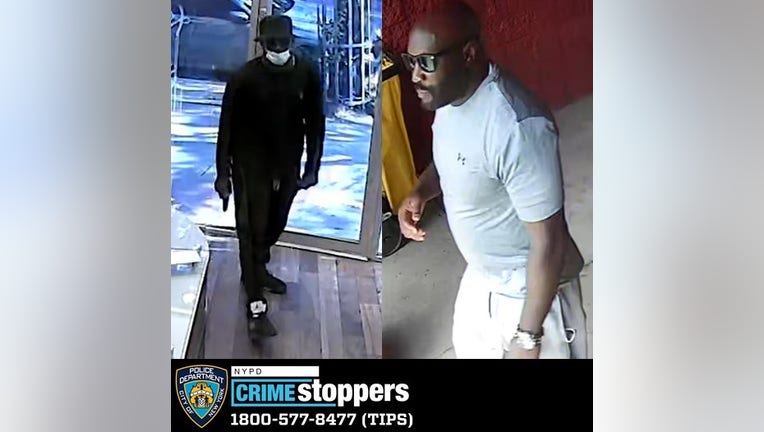 article
BROOKLYN - A group of people were robbed at gun point in Brooklyn on Monday, according to the police.
Police say around 4:30 p.m. a 48-year-old male, a 51-year-old male, and a 33-year-old female, were inside 1767 Fulton Street, when the two suspects entered.
The two men pulled out their weapons and forcibly took multiple cell phones, jewelry, and credit cards from the group. The victims were not injured in the incident.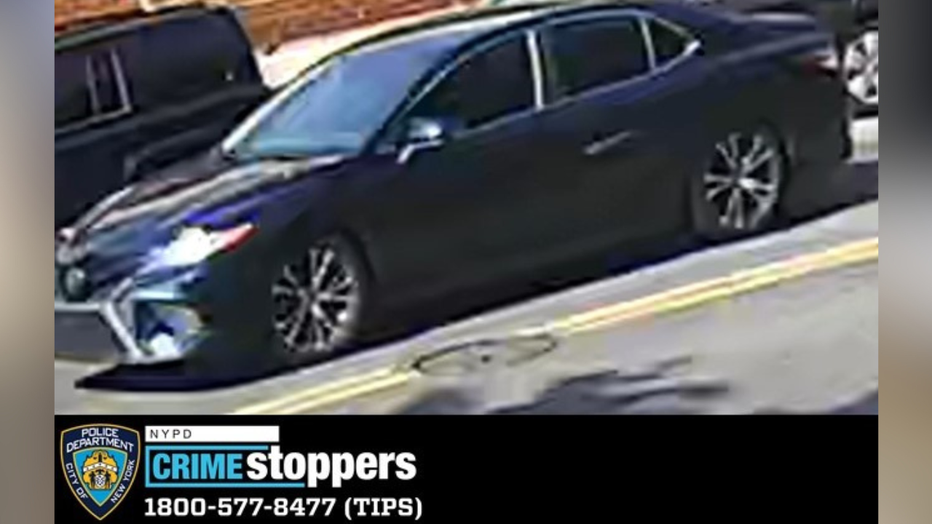 The NYPD is searching for the two individuals in connection to the robbery that took off in a dark blue Toyota Camry caught on camera.
Officials released photos of the men in connection to the armed robbery.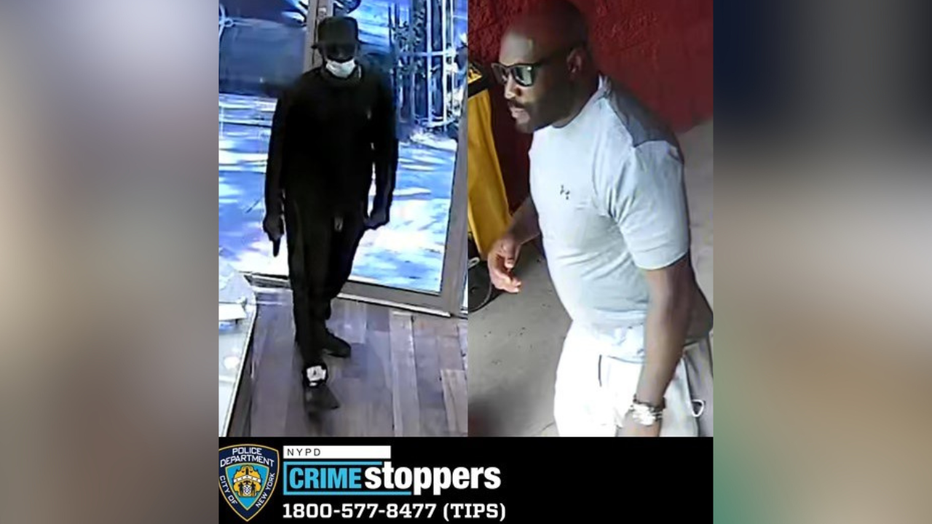 One man is described as having dark complexion, about five foot ten inches tall, 220 to 230 pounds, wearing a surgical mask, black t-shirt and black pants. 
The other male suspect is described as medium complexion, five foot eleven inches tall, 280 pounds with facial hair, wearing a gray t-shirt and gray shorts.
Anyone with information is asked to call the NYPD's Crime Stoppers Hotline at 1-800-577-TIPS (8477).