2 members of Orlando news crew among 4 shot at murder scene
FLORIDA - A TV journalist, a 9-year-old girl, and a woman in her 20s were killed in a series of shootings in a Central Florida neighborhood on Wednesday.
Two members of an Orlando TV news crew were shot in Central Florida Wednesday afternoon as they reported on a murder in the area.
It happened around 4 p.m. on Hialeah St. in Pine Hills.
News crews were at the scene to report on the murder of a woman that took place at 11 a.m. when they were shot.  The gunman then went into a nearby home and shot a woman and her 9-year-old girl.  The child died at a hospital.
News 13 Orlando
The Orange County Sheriff's Office said a member of the news crew died at the hospital.  The victims were reported to be a Spectrum News 13 reporter and photographer.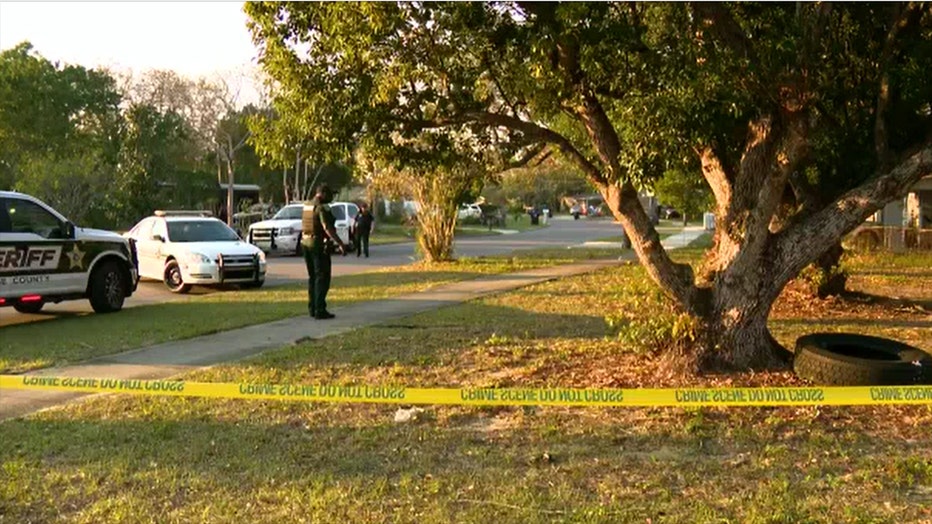 "I want to acknowledge what a horrible day this has been for our community and our media partners," Orange County Sheriff John Mina said at a Wednesday evening news conference.
Charter Communications, which owns Spectrum News, released a statement Wednesday night stating:  "We are deeply saddened by the loss of our colleague and the other lives senselessly taken today. Our thoughts are with our employee's family, friends and co-workers during this very difficult time. We remain hopeful that our other colleague who was injured makes a full recovery."
Pine Hills shooting
A 20-year-old woman was killed in a shooting around 11 a.m.  The news crew was at the scene preparing reports for the evening newscast when they were shot.
A 19-year-old man has been arrested in connection with the woman's shooting.  Sheriff's officials believe the man is also responsible for the other 4 shootings in the afternoon.
He was identified as Keith Melvin Moses.  He faces one count of murder but authorities say the charges will be updated due to the other shootings.
Moses has a lengthy criminal record according to Sheriff Mina including weapons, aggravated assault with a deadly weapon, burglary, and grand theft charges.
They did not have a motive for any of the shootings.
Spectrum News 13 identified the reporter who lost his life as 24-year-old Dylan Lyons. His photographer is identified as Jesse Walden, who was also shot and injured.
In 2015, Virginia reporter Alison Parker and cameraman Adam Ward were shot and killed during their live TV broadcast for CBS affiliate WDBJ7. The suspect, a former reporter for the TV station, died by suicide during the law enforcement search for him.