Bank deposits fell by more than $76 billion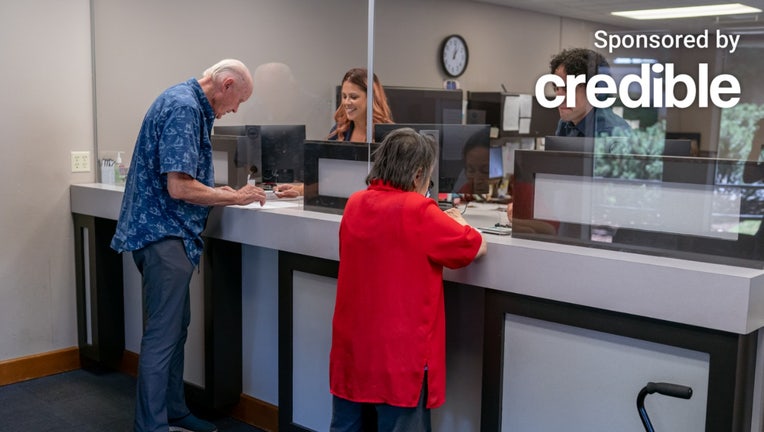 article
Bank deposits dropped by $76.2 billion for in mid-April, according to seasonally adjusted data released by the Federal Reserve. Although large and foreign financial institutions saw a plunge in deposits, small domestic banks also experienced a shrinkage in deposits, the Fed reported. Deposits at small U.S. banks fell by 4.6 billion. Meanwhile, deposits at foreign institutions fell by $26.9 billion.
These declines continue a downward trend for bank deposits. In fact, U.S. bank deposits fell year-over-year in 2022 for the first time since 1948. These numbers also followed recent bank collapses that raised uncertainty across the banking sector and forced the federal government to step in. 
Following the closures and federal takeover of Silicon Valley Bank (SVB) and Signature Bank, Americans pulled nearly $100 billion out of banks. Although high interest rates have raised challenges for several banks and tightened credit access for consumers, some analysts said the collapse of banks such as SVB had much to do with internal operations. 
"SVB's customer base was extremely poorly diversified, resting largely on health and tech startups in the Silicon Valley area, an industry that collectively lost $7.4 trillion in one year," the American Action Forum, a think tank, said in an analysis. "SVB customers began to pull their deposits from SVB in order to meet their liquidity needs, and SVB needed a fast fix to cover this shortfall. Selling its long-term Treasury bonds before they matured, at such a terrible market price, was the warning sign to SVB's venture capitalists that balance sheet liquidity was dire, sparking a bank run as depositors sought to withdraw their assets."
If you're having trouble in today's economy, you could lower your payments by paying off high interest debt with a personal loan at a lower interest rate. You can visit Credible to speak with a personal loan expert and see if this option is right for you.
Banking crisis may lead to recession: Fannie Mae
Trust in banks remains healthy despite recent turmoil: Survey 
Despite the recent closures of major tech-focused banks, Americans are overall confident in the banking industry, according to a recent analysis by Morning Consult. 
In February, 66% of U.S. adults said banks do what is right. Following the federal takeover of SVB and Signature Bank in March, that trust increased to 70%. Additionally, only 10% of Americans said they moved their money after the fall of SVB, Signature Bank and Silvergate Capital. 
"The share of Americans with trust in banks slightly increased in wake of the collapse of three regional banks in early March," Morning Consult said in its report. "A similar trend was true when it came to consumers' trust in the nation's 10 largest banks: Despite the tumultuous events, no bank saw a significant negative swing in trust. This proves that consumers were able to separate the actions of a few banks from the stability of the banking system overall."
Still, many Americans said they believe the fallout from recent bank closures can still affect financial institutions. More than half (65%) of adults said they think more banks will be put into receivership by the Federal Deposit Insurance Corporation (FDIC). 
"Banking leaders should continue to communicate their institutions' stability and distance from the isolated causes of the recent bank collapses, or risk losing consumers' trust," Morning Consult said in its report. 
If you're struggling in today's economy, you could pay down high-interest debt with a personal loan at a lower interest rate. You can visit Credible to compare options from multiple lenders, without affecting your credit score.
Home prices could drop through 2023: Zillow
Will the Fed raise interest rates again? 
Despite concern in the banking industry, the Federal Reserve increased interest rates by 25 basis points in March. The nation's central bank has been bumping interest rates since last year in an attempt to lower historically-high inflation. 
Inflation has been cooling, according to data from the consumer price index (CPI). Inflation increased 5% year-over-year in March. That marked a drop from its February increase of 6% and its June record of 9.1%.
"The Fed has made some progress cooling inflation with rate hikes but there's still work to be done," Redfin Chief Economist Daryl Fairweather said in a statement.  
It's uncertain whether the Fed will raise interest rates again in its next meeting this May. However, Fed Chairman Jerome Powell has expressed loosening economic policy in light of recent banking turmoil.  
"It is too soon to determine the extent of these effects and therefore too soon to tell how monetary policy should respond," Powell said at a March press conference. "As a result, we no longer state that we anticipate that ongoing rate increases will be appropriate to quell inflation."
But one analyst said investors are preparing for more interest rate hikes. 
"As the Fed prepares to meet next month, investors are hiking their expectations of Fed rate increases this year, with 86% odds cementing a 25-basis point (bp) hike in May," José Torres, a senior economist at Interactive Brokers, said in a statement. "On top of that, 27% odds now favor an additional 25 bp hike in June as traders revisit an inflation-fighting Fed and forget about financial stability for now." 
If you're having trouble with high-interest debt, you could pay it off with a personal loan at a lower interest rate. You can visit Credible to get your personalized rate in minutes.
Drivers with poor credit scores can pay up to 60% more for car insurance
Have a finance-related question, but don't know who to ask? Email The Credible Money Expert at moneyexpert@credible.com and your question might be answered by Credible in our Money Expert column.