'90s Trends from hair to fashion is back again. Here's what's in
NEW YORK - Fanny packs, fades, claw clips, and bucket hats are back. 
Fashion trends have always been a blast from the past, and 2023 is no different.
Everything you might have enjoyed thirty years ago is back, again, with a twist of course.
Think voluminous hair, baggy cargos, and chunky sneakers, meets sophisticated minimalist.
Co-Founder of What Goes Around Comes Around (WGACA), a vintage luxury store in Soho, Gerrard Maione says, 'why not?' to the trend flashback.
WGACA, seeks to preserve the best styles from the most iconic designers, from the 1880's and beyond.
Take a look at your Tiktok or Instagram feeds, and you will most likely see your favorite influencers and celebrities wearing these '90s throwback styles.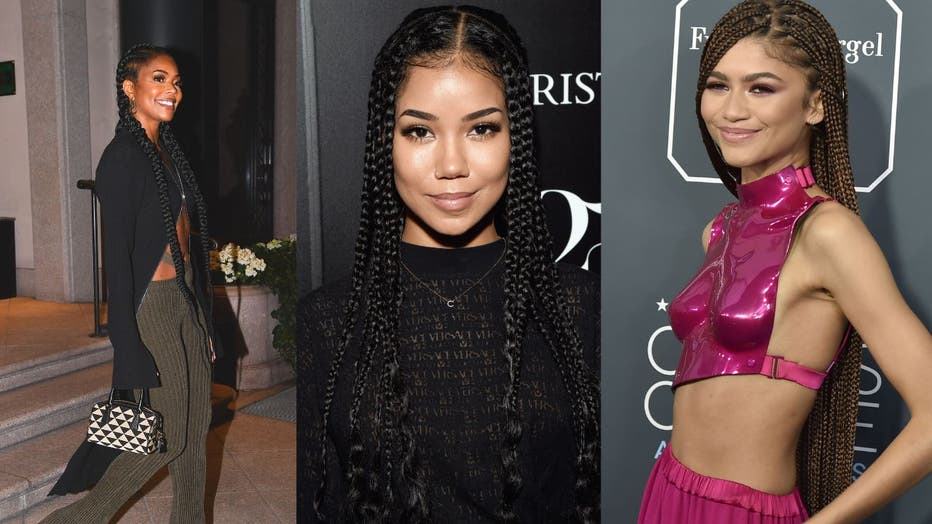 Gabrielle Union, Jhené Aiko, and Zendaya wearing variations of box braid styles. (Getty Images)
'90s hairstyles are back 
Hair is also a big part of today's fashion trends, for both men and women alike.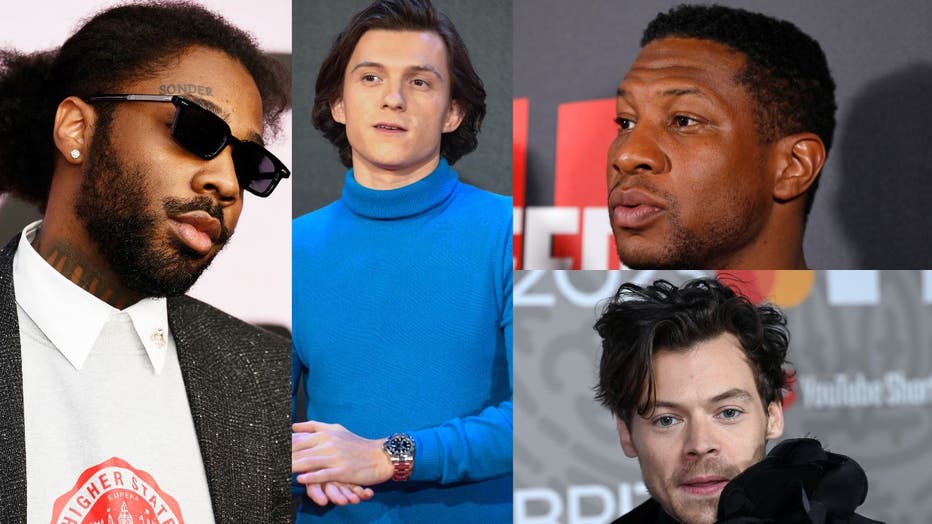 Brent Faiyez, Tom Holland, Jonathan Majors and Harry Styles. (Getty Images)
The bigger, the better. 
The more hair you have the more of a fashion statement you are able to make.
Much like Leonardo DiCaprio in the '90's, 
2023 Spring NYFW highlights the 90s
Whether you lived through the 1990s or not, people are obsessed with these throwback looks.
NYFW highlighted bucket hats, big bags and even bigger clothing. 
There's no doubt that the '90s are back, at least for now.