Murphy, Guadagno try to appeal to business leaders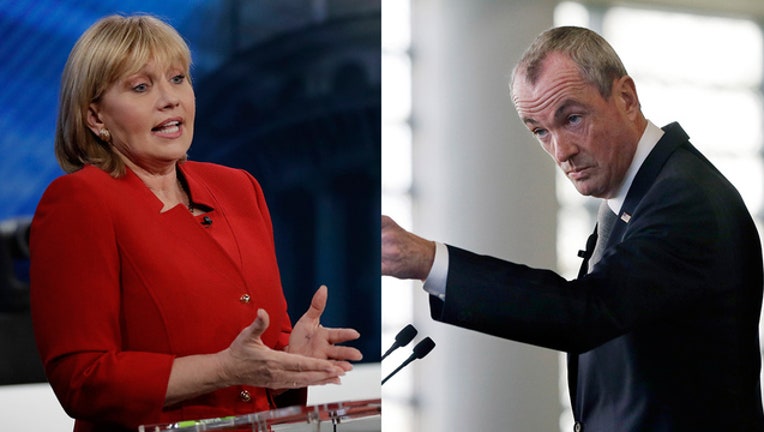 HAMILTON TOWNSHIP, N.J. (AP) -- New Jersey's Democratic and Republican candidates for governor pitched the state's business leaders on their plans for the next four years.
Democrat Phil Murphy on Tuesday sketched his vision to grow the state's economy, including the creation of a public bank. But Republican Lt. Gov. Kim Guadagno attacked the plan as too costly.
The candidates addressed the New Jersey Business and Industry Association during a reception for gubernatorial candidates.
The group is an influential advocacy organization that pushed for business-friendly tax cuts, most prominently the repeal of the estate tax. That tax is being phased out under a 2016 deal between Christie and the Democrat-led Legislature that also included a 23-cent gas tax hike.
The group doesn't make political endorsements, but spent more than $400,000 lobbying state government.