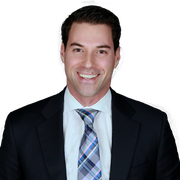 Mike provides reports, legal analysis, and commentary on landmark Supreme Court cases, constitutional law, and high profile trials and decisions in New York, New Jersey, and Connecticut. Mike also covers day-of-air stories and breaking news. Mike comes to FOX 5 from Washington, D.C., where he was the National Political Correspondent for Scripps-owned local news stations around the country. He reported for The Now, a daily news program airing in a dozen markets, and hosted The Race, an Emmy-nominated weekend show airing in 20 markets that charted the weekly ups and downs of the 2016 presidential campaign. While at Scripps, Mike was on location for the Republican and Democratic National Conventions and the presidential debates, covered all three branches of the federal government, personally pressed President Trump on one of his frequently-spoken falsehoods, and co-anchored "America Under Fire," a half-hour special on mass shootings in the United States. Before coming to Scripps, Mike was the National Law Journal's Congressional Correspondent, where he covered Judge Merrick Garland's ill-fated nomination to the late Justice Antonin Scalia's Supreme Court seat, Attorney General Loretta Lynch's nomination and successful confirmation, and issues ranging from criminal justice reform to patent policy. Prior to joining the National Law Journal, Mike was the Huffington Post's first Supreme Court Correspondent and then became one of the founding hosts of the Huffington Post's streaming network, HuffPost Live. He covered the historic constitutional challenges to the Affordable Care Act and the federal Defense of Marriage Act, and hosted hundreds of segments with prominent figures in politics, law, and culture. Mike holds a J.D. from Georgetown Law and a B.A. from Duke University, and is a member of the D.C. and Pennsylvania bars. While in law school, Mike worked for NPR's Legal Affairs Correspondent Nina Totenberg and ABC News's Law & Justice Unit, and created a blog, First One @ One First, chronicling his camping out on the Supreme Court sidewalk to gain access to court sessions, writing reports on those he met outside the court, and posting analysis of the arguments he observed in the courtroom. Mike's reporting and commentary have been featured across print and broadcast outlets, including the New York Times, Los Angeles Times, NPR, CNN, MSNBC, Sirius/XM, and the Christian Science Monitor. Mike lives in New York with his wife and two sons.
The latest from Mike Sacks
If states don't require COVID vaccines, could a Trump or Biden administration enforce a national vaccination law?
Fauci, the director of the National Institute of Allergy and Infectious Diseases, called the efforts by members of the White House staff to discredit him "bizarre" and "nonsense."
New York absentee ballot applications must be postmarked by June 16 or submitted in person by June 22.
She may not be a household name, but retired brigadier general Loree Sutton is hoping to change that one voter at a time.
The new conservative majority sent mixed messages over whether the federal ban on sex discrimination also protects gay and transgender employees.