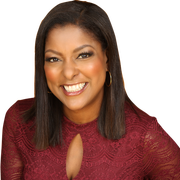 Lori Stokes is an anchor of the 5, 6, and 10 p.m. news.
She joined WNYW-FOX 5 News in 2017.
Most recently, Stokes served as co-anchor of "Eyewitness News This Morning" at WABC, where she worked for the past 17 years.
Prior to WABC, Stokes worked at MSNBC/NBC. While there, she reported for "NBC Nightly News Weekend" and anchored for "NBC Sunrise" and "Weekend Today Show.
Earlier, she reported for ABC affiliate WJLA-TV in Washington, DC where she served as evening anchor at six and 11 o'clock.
She was honored with the George P. Foster Peabody Award for her September 11, 2001 coverage of the World Trade Center attack and received the 2003 Congressional Black Caucus Celebration of Leadership Award for her civic service and her status as a positive role model.
The New York City Mayor's Office to Combat Domestic Violence recently honored Stokes for her entire body of work and her extensive community outreach efforts.
She is an alumna of Howard University and Ohio State University. Stokes currently serves on the Governing Board of Directors for the International Spy Museum.
She is a member of Jack and Jill of America, founded in 1938 under the leadership of Marion Stubbs Thomas.
Stokes serves as a member of the board of trustees at Bergen Performing Arts Center in Englewood, New Jersey and St. Joseph's Regional Medical in Paterson, New Jersey.
The latest from Lori Stokes
Adams spoke with FOX 5 NY about the many issues facing the city, from the vaccination mandate being lifted for athletes and performers to the current surge of crime across the five boroughs and controversial efforts to fight it.