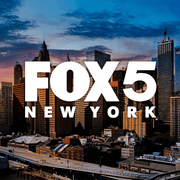 Christine Russo is a reporter with FOX 5 News.
The latest from Christine Russo
The so-called flashy bishop from Brooklyn known for flaunting his designer clothes and expensive jewelry is pushing back at the accusations in a lawsuit filed by a parishioner at his church.
Lifeguards at Smith Point and Cupsogue beaches started their shifts an hour early on Monday morning to scan the water for signs of sharks. Over the weekend, a shark bit a lifeguard who was in the water for a training exercise.
Motorists say that the major roadway looks like "swiss cheese" and riding on it feels like your car is going to fall apart.