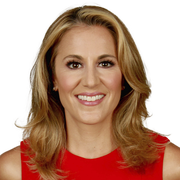 Raegan Medgie is an award-winning reporter who joined the FOX 5 News Team in June 2017.
Prior to FOX 5, Raegan worked at The Weather Channel. Her first day on-air was the launch of AMHQ with Sam Champion. As the Northeast Correspondent based in New York, she became part of "Wake Up With Al" and MSNBC as she criss-crossed the country, chasing storms and humanizing the aftermath.
She also worked as a general assignment reporter covering breaking news for WCBS/CBS2 New York. Medgie also filled-in as the entertainment reporter for CBS-FM.
Before making New York home, she was a reporter and anchor for WNEP (ABC) Newswatch 16 in Scranton, Pennsylvania; WETM (NBC) in Elmira, New York where she earned an Associated Press Award for Best Enterprise Reporting; and TV2 News in Allentown, Pennsylvania.
Her first taste as a reporter began at Temple Update, the student-run TV station at her alma mater Temple University in Philadelphia (Go Owls!).
Medgie is from Bethlehem, Pennsylvania and loves experiencing life with family and friends. She enjoys traveling, running through new neighborhoods, and is a huge supporter of animal rights and welfare.
She is married and lives in New York City.
The latest from Raegan Medgie