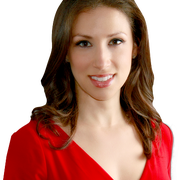 Since joining FOX 5 News as a general assignment reporter in 2012 Stacey Delikat has covered stories including Superstorm Sandy, Superbowl XLVII and the New York City mayoral election.
Delikat was born in New York City and grew up in nearby Connecticut.
Her career in news started on the assignment desk of CNN's New York bureau right after college, but her passion for the business developed long before then.
She holds a bachelor's degree in communication from Cornell University and a Master's degree in broadcasting from the Medill School of Journalism at Northwestern University.
Delikat returned to New York City in 2012 after spending three years in Phoenix, Arizona as a reporter for KTVK. There she covered the state's controversial immigration law, massive wildfires, and the Tucson shootings.
Before that Delikat was a one-woman-band reporter for News 12 Brooklyn for two and a half years.
In 2010 she was honored with an Emmy award for her series "Child Abuse: Breaking the Cycle."
When she's not covering the news, Delikat volunteers with Bottomless Closet in New York City, helping disadvantaged women re-enter the workplace.
She lives in Brooklyn with her husband.
The latest from Stacey Delikat