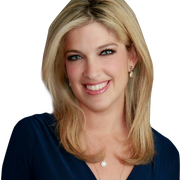 Kerry Drew joined FOX 5 News in April 2012 and she is thrilled to be a part of the station she grew up watching.
Prior to joining Fox 5, Drew worked as a reporter for the PIX 11 Morning News in New York City, where she covered breaking news and feature stories. She also served as a New York-based correspondent for CBS Newspath and anchored "Ebru News" on New Jersey-based Ebru TV, a daily world news broadcast which aired across the U.S. and throughout Europe.
Previously, Drew was a general assignment reporter for News 12 New Jersey, and before that she started her professional career as a weather anchor and reporter for WLNY-TV10/55 on Long Island.
Drew graduated Phi Beta Kappa from the University of Michigan, where she majored in Communications Studies and anchored the school's news programs on cable station WOLV-TV in Ann Arbor. She then received a Master's in Broadcast Journalism from Columbia University's Graduate School of Journalism.
While in school, Drew interned at "Dayside" on the Fox News Channel and at "Inside Edition."
When she is not at work, Drew loves spending time with friends and family, traveling, and exploring new restaurants and New York City neighborhoods.
She is also an avid sports fan, and enjoys supporting all of the New York teams, and, of course, her beloved Wolverines (Go Blue!).
The latest from Kerry Drew
For Chef Lauren Hirschberg, opening his first restaurant, Turtle and the Wolf, in his hometown of Upper Montclair, New Jersey, last fall was like coming home.
Brennan & Carr has been a staple in Sheepshead Bay, Brooklyn, for decades. It is famous for its hot roast beef sandwiches. George Brennan and Edward Carr opened the restaurant on Nostrand Avenue in 1938.
Vegetables are no longer just a side dish. They're taking center stage at some of New York's hottest restaurants. Fox 5's Kerry Drew checked out Vic's, the Butcher's Daughter, and Dirt Candy.
New Yorkers love nothing more than a great brunch, especially eggs. Now there's a place that serves eggs day and night. Let's check out Egg Shop in Nolita. Executive Chef Nick Korbee says it started with the idea to make a great egg sandwich and then evolved into all eggs all the time.