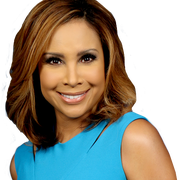 New York native Dari Alexander anchors the "FOX 5 News At 5 p.m." and the "FOX 5 News at 10 p.m." with Steve Lacy.
Before joining FOX 5, Alexander was an anchor and New York field correspondent at the nation's No. 1 cable news channel, FOX News Channel. She also reported regular primetime news updates and was the weekend news anchor for FOX News Live, FNC's hard news programming show.
As a correspondent, Alexander covered some of the channel's biggest stories, including September 11, 2001. This tragedy led her directly to the battlefield, where she reported on the war on terror in both Afghanistan and Pakistan.
She also covered big domestic stories such as the D.C. Sniper, the Capitol Hill anthrax scare, and the 2004 presidential elections. In 2002 to 2003, Alexander traveled all over the United States producing and reporting long-form stories on "The Pulse," a primetime news magazine show broadcast on WNYW/FOX 5.
Before joining FNC, Alexander worked in several local news markets as an anchor and reporter, including WFAA-TV in Dallas, Texas; WCMH-TV in Columbus, Ohio; WHBF-TV in Rock Island, Illinois; and WOAY-TV in Oak Hill, West Virginia.
She was also a field producer at CBS News where she earlier served as a desk assistant.
Alexander began her journalism career as a desk assistant at News 12 Long Island.
A New York City native, Alexander, graduated from Mount Holyoke College with a degree in politics and Spanish literature.
After college, she returned to New York City and worked as a paralegal in the Organized Crime Unit at the New York County District Attorney's Office and later as Secretary of the Banking Board in the New York State Banking Department.
She is involved with many community organizations, including Literacy Advocacy, The InnerCity Scholarship Fund and The FreshAir Fund. Alexander lives in Manhattan with her husband and two children.
The latest from Dari Alexander
On a cozy block in Bedford-Stuyvesant, Sunshine-yes, Sunshine, opens Happy Cork.
Every year, U.S. Marines collect donated toys to be given to children whose families under financial pressure.