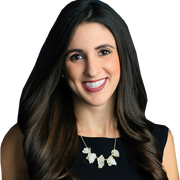 Dana Arschin joined the FOX 5 News team in August 2016. She previously worked as a general assignment reporter for News 12 The Bronx/Brooklyn.
During her tenure at News 12, Dana won a NY Emmy Award for her reporting on the city's cleanup efforts in Brooklyn during the 2014 snowstorms. She also won first place two years in a row at the NY Press Club Awards.
Dana grew up on Long Island, where she discovered her passion for journalism at a young age. In the fifth grade, she was chosen to report for her elementary school's first-ever news station— Jackson Broadcasting Kids.
Dana graduated Cum Laude from the University of Delaware with a double major in Spanish Studies and Communication. She also received a Master's Degree with honors in Broadcast Journalism from the New York Institute of Technology.
She is fluent in Spanish and conversant in Portuguese.  During her free time, you can find Dana teaching flying trapeze classes, eating at new NYC restaurants and planning her next travel adventure!
She is also the proud granddaughter of a Holocaust survivor and goes into classrooms regularly to share her grandfather's story.
Dana lives in Manhattan with her husband, Michael and daughter.
The latest from Dana Arschin
With their heads held high, their feet moving with purpose. They march. Together. Each step a declaration to the world: We are still here.
A burst of Jewish life and culture can be found on the streets of Krakow, Poland. Old traditions have seen a resurgence in Kazimierz, which is the name of Krakow's Jewish quarter and where we found Jonathan Ornstein, a native New Yorker. Born and raised in Queens, Ornstein is now a leading force behind this rebirth in Poland.
Poland: charming cobblestone streets, bustling communities, and endless greenery. A country so beautiful and vibrant was once cloaked in a blanket of darkness and despair. Poland was the first country to bear the brunt of the Nazi war machine.