Little Shop of Kindness: A haven for asylum seekers seeking support and essentials
NEW YORK CITY - Tucked behind an unassuming storefront, a small oasis exists for asylum seekers.
The 'Little Shop of Kindness' is a donation-based store, offering those in need everything from clothes, toiletries, and toys for kids.
"When they walk into the store…often times it's just a total look of disbelief," explained Ilze Thielmann, who runs the shop.
Thielman is the director of 'Team TLC NYC'. For the past four years, their team has greeted people at Port Authority who were on their way to join family or their sponsors and needed help along the way. Now, over the course of the last year, their mission has changed, just by the sheer volume of asylum seekers coming into the city.
"Not just the number increased, but the needs of each individual arriving were much greater," Thielmann told FOX 5.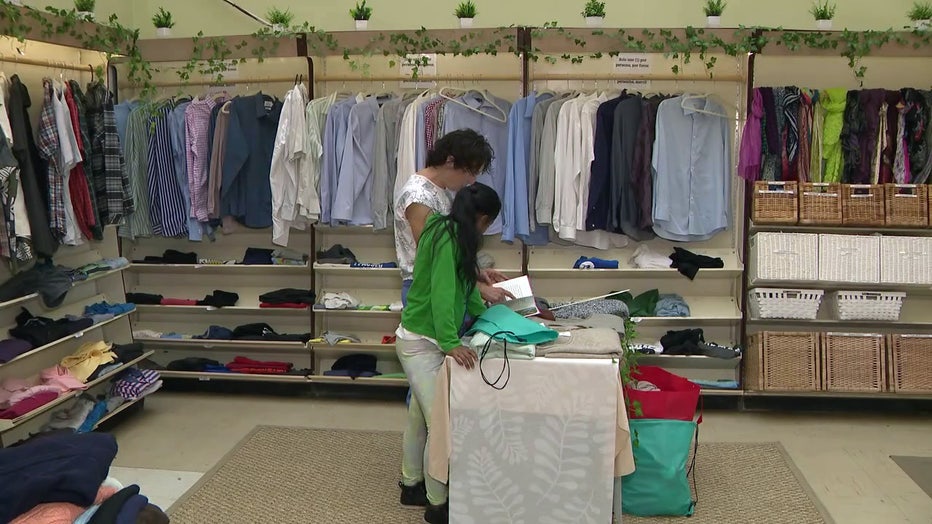 Two months ago, with help from Seventh-day Adventist Church, Team TLC NYC was able to open up the shop in this previously unused space.
But it's more than the basics that they're providing people with here. Thielmann, whose own grandfather was a WWII refugee, says she wants people to feel seen and cared for.
"A lot of these people came from normal lives, living in countries that seemed stable for a moment and then all of a sudden bottom fell out. There are people here who are professionals, who had beautiful homes and beautiful lives" she continued.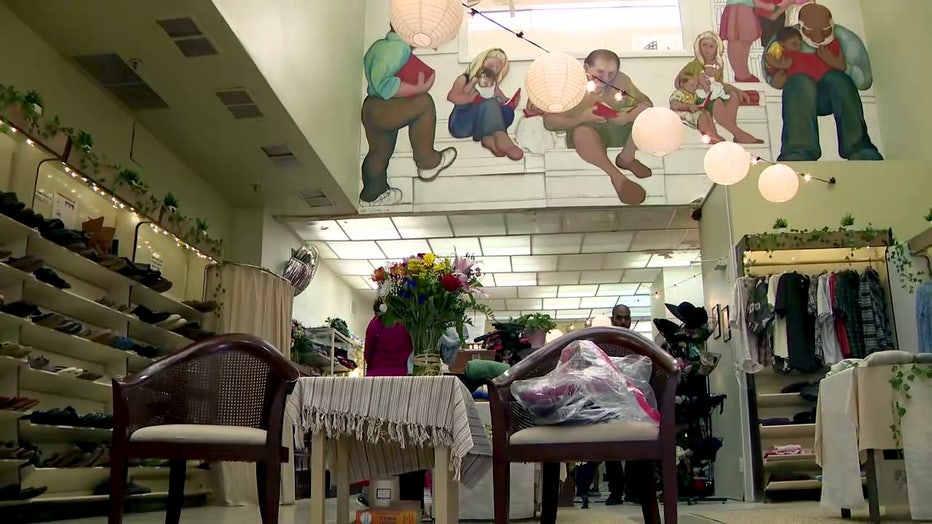 Many of the stories, she says, are unimaginable, so giving people even the smallest relief is her goal.
One recent family comes to mind for her.
"They gathered some things for the little boy and when he came to the counter, he said, 'How much is this going to cost?' And I said 'Oh no it's all free' and I could see the tears well up in his eyes. He never said another word because I think he was afraid if he did, his voice would break."
Donations are accepted every day and their wishlist is updated here.
Thielmann says anybody can help in a small or large way.